Thursday, August 6th, 2015
This week, an interesting discussion on Twitter was sparked by the publication of this paper in JACS:

That's a great first sentence to a paper, and soon people chimed in with other memorable examples.
Tehshik Yoon pointed out this review on C-H activation as his favorite: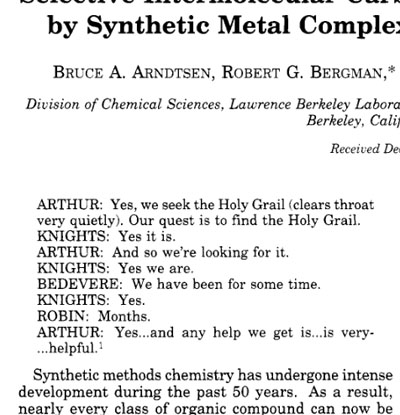 …which Nicolas Fanget countered with a microbiology paper from 2000 that begins with a quote from Monty Python's Flying Circus: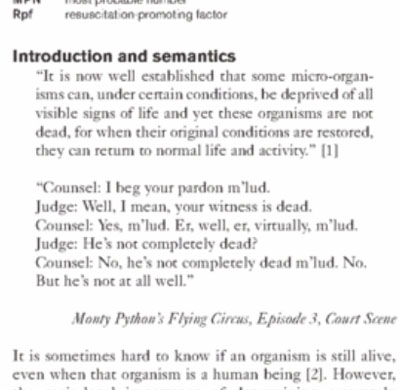 My personal favorite belongs to the man himself, R.B. Woodward, who began a 1963 paper with the simple exclamation, "Strychnine!":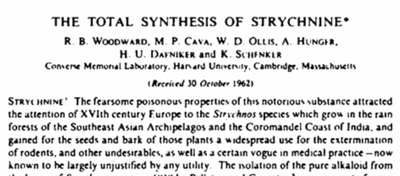 Are there any other chemistry papers out there with memorable openings?