Thursday, March 14th, 2013
Sometime last year, my girlfriend DVR'd a copy of this commercial for Garnier Fructis shampoo because she saw it had chemistry in it and because she is awesome:
If you pause the video at 0:13, you will notice quite a few chemical atrocities: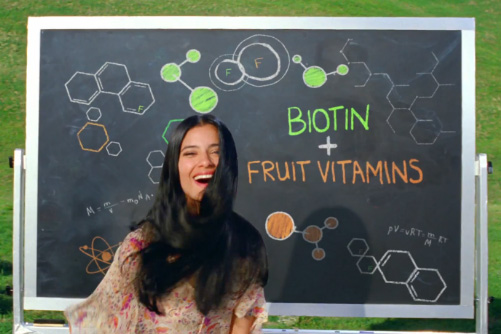 Basically, nothing is right. Note the surfeit of Texas carbons. I also love the asymmetry of their elemental fluorine, though maybe those things labeled "F" are atoms of fruit? And what is up with that ideal gas law? You'd think they'd be able to get a structure for biotin in there, considering how big they wrote the word on the chalkboard. Argh…
Anyway, great catch by the ol' g/f…whom I am now happy and proud to call my fiancée.