Wednesday, January 1st, 2014
Bethany Halford and the crew at C&EN's Newscripts blog run an annual holiday gift guide with some cool gift ideas for chemists, but sometimes it's more exciting to be surprised by the creativity of your family.
I got a few great chemistry presents for Christmas. The first was a Periodic Table of Magnets that I'll put on my office door. Next, from one of my new brothers-in-law, I received a fail button in the colors of SLU that plays the sad trombone sound. I'm not sure if all of my students will appreciate this gift, so maybe I'll keep it in an inconspicuous location. My orgo lab instructor at NYU used to have a bullseye taped to his wall captioned "hit head here". He would point to it when students realized a silly mistake they made on a exam. I thought the sign was hilarious, but some of my classmates thought it was obnoxious.
From my other new brother-in-law, I received a copy of "How to Live Longer and Feel Better" signed by Linus Pauling. Very, very cool. Apparently, signed chemistry texts by Pauling command a much higher price tag, but I would much rather have something signed relating to Pauling's medical quackery than chemical bonding or crystallography.
Finally, from my lovely fiancée wife, I received this: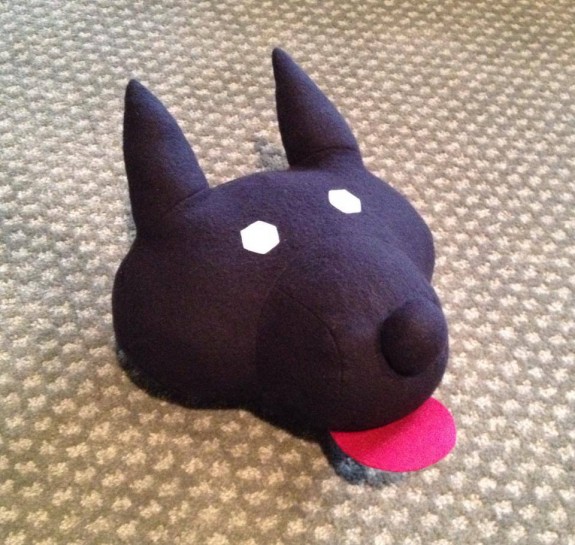 That, my friends, is total victory: a stuffed animal version of ChemBark's mascot, Ed the Dog. I am a very lucky boy.
That's it for the chemistry presents, but I got a bunch of other great gifts and had a wonderful wedding three days later (that will be the subject of another post). I hope everyone had as good a holiday break as I did, and best wishes for a happy and productive 2014!