Monday, February 2nd, 2015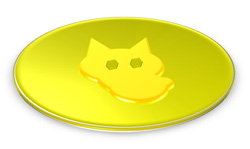 Whenever I get a media inquiry about the annual list of odds for winning the Nobel Prize in Chemistry, I am always sure to emphasize that the list attempts to address who will win the Nobel, not who should win the Nobel. When reporters follow up with the question, "Well, who should win it?", my answer is always immediate and unequivocal:
Carl Djerassi.
Djerassi's contributions to our field are immense (1 2 3)—from synthetic organic chemistry, to natural products, to analytical chemistry and beyond. Djerassi's signature achievement in the development of oral contraception was earth-shattering to the worlds of chemistry and medicine, and it went on to have profound implications for society at large. Norethindrone changed the world like few molecules had before it.
With Djerassi's death at the age of 91 last Friday, I will have to come up with a new answer to the question of who should win the next Nobel Prize. Djerassi's name now ranks among those great chemists who inexplicably never did, on a list that includes titans like G.N. Lewis and Dimitri Mendeleev, whose work remains the foundation on which chemistry is built.
These massive oversights, coupled with jaw-dropping exclusions like Gabor Somorjai in 2007, make it impossible to consider the Nobel Prize as the definitive metric for achievement in chemistry. Is it fun to get excited about? Yes. Is it a high honor? Yes. But despite the massive hype and public reverence surrounding the Prize, it is nothing more.
When someone like Carl Djerassi dies after having had 40 years to be recognized, I simply cannot take the Swedish Academy seriously. With these omissions, made all the more heinous when juxtaposed against a "mistake" like 1996, the Academy continues to chisel away at the institution that is the Nobel. If they keep it up, nobody is going to care much about the Prize in 100 years, because others—more lavish and/or respected—are bound to come along and surpass it in the same way that the once vaunted prizes of horse racing or the NIT championship are now afterthoughts on the modern sports scene.
Last Friday marked the death of another piece of Alfred Nobel's legacy to honor scientists who confer the "greatest benefit on mankind". For surely, how could any serious list of this sort fail to include Carl Djerassi?