Thursday, September 5th, 2013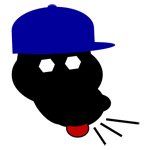 Hello, friends. Pardon the radio silence of late. My first semester of teaching just started at SLU and my head is already spinning. I'll have a full post on that subject soon, but I wanted to weigh in on a few recent pieces regarding the cases of suspicious data that were reported here and elsewhere.
Reporter Patrick Walter wrote a story earlier this week for Chemistry World that examined whether blogs are appropriate venues for policing the chemical literature for misconduct. I was interviewed for—and quoted in—the story, which I feel is thorough, is balanced, and represented my positions accurately. As you might imagine, I argue that blogs are indeed appropriate venues to report suspicious data and to analyze how the community should respond to misconduct.
There are plenty of people who disagree with me—to varying extents—and the article raises their concerns as well. That is fantastic, because this is a discussion that we need to have. I am happy to engage in thoughtful debate on the subject (see posts here and here) in hopes that we, as a community, can arrive at a more efficient system for removing manipulated data from the literature and preventing their publication in the future.
Mitch André Garcia, who runs both Chemistry-Blog and the chemistry subgroup of Reddit, is one of the people who took exception to my post on the manipulated spectra in Organic Letters. Here is what he wrote on Twitter:
@ChemBark I think you have lost sight of the line between witch hunting and the proper responsibilities of the online chemical community. :/

— chemfeeds (@chemfeeds) August 19, 2013
I'm left scratching my head here. How do the nanochopsticks he reported qualify as "acceptable to cover" for being "egregiously manipulated and…in a high impact journal" but not the erased impurities in the Anxionnat/Cossy spectra reported here? Seems pretty hypocritical. And if we can't agree on whether these cases meet his standard for "egregiously manipulated" and "high impact", how are we supposed to agree on anything?
My view on the matter is that anyone who wants to raise concerns publicly about data may do so, with the full realization that they are putting themselves on the line. If I raise concerns about the integrity of data in a paper, I am accountable to defamation law and the high intelligence and ethical standards of the readership here. I can only bring information to people's attention. If that information is wrong or doesn't support my opinions, I will be excoriated in the comments and lose credibility. If what I publish is defamatory, I will probably also be sued. The root cause of the outrage among chemists about these papers cannot be attributed to blogs; the data speak for themselves.
A few days ago, John at the blog It's the Rheo Thing posted some cautionary advice to "activist [bloggers] that are confronting examples of fraud, plagiarism and other publishing infractions in the technical literature":
What goes around, comes around. Many are pleased to bring the axe down hard on someone's head, and hold as many people responsible as possible (from ALL the authors to the principal investigator and maybe even beyond that), but we need to keep in mind that publishing scientific research is a human effort and as such, will be imperfect at times even when no harm, deceit or other nefarious activity is intended. Many of the commentators screaming for blood are young professionals you have yet to run a large, established research group, but who think that they will be able to do so flawlessly in the future. Of course that won't happen. You will have failings and shortcomings and things will go wrong despite your most fervent intent to prevent it. Most people do not have a problem with that.

Most people. But there will be plenty of others wanting your head on the same chopping block and with an added level of glee since you were responsible for bringing so many down yourself. It's human nature. We can't change it, this perverse desire to bring down the people bringing down others. Worse yet, these efforts to trap you may be entirely without merit. That won't matter. "A lie can travel halfway around the world while the truth is still putting on its shoes" (Mark Twain). Your name and reputation can be placed in the same trash heap as those truly deserving it far more easily than you can ever imagine. Despite your noble intents and purity of heart.
User "juicebokz" on Reddit called John's post "a letter to ChemBark", and I feel compelled to weigh in with the following points:
Do you seriously think that the responsibilities of running a modestly popular blog don't weigh on me? Do you think that I don't consider whether I am treating the subjects of these sorts of posts fairly? These posts are not aimed at destroying scientists; they are aimed at protecting science. I do not take joy in the downfall of others, but I am not going to let a miscreant's potential downfall prevent me from discussing a topic that I feel is important. Should any researchers be "brought down" for data fabrication, I will not be the person responsible for bringing them down. They will have been the people responsible for their own downfall.
And I am by no means a perfect person. Everyone makes mistakes and does things of which they are not proud. The point is that you have to pay for your mistakes, then dust yourself off and go about living a productive life. Should anyone gather the motivation to search through my past, or present, they're going to find stuff that will embarrass me…but they are not going to find any fabrication of data.
As for drawing attention to co-authors who very likely did not actively participate in the fabrication of data, I still stand by the position that authors must share the responsibility for the content of their papers. "Share" does not mean "share equally", but all authors should at least read through their papers and keep an eye out for things that are obviously wrong. When you are a corresponding author, ensuring the integrity of the data in your papers must be one of your priorities. If you think I'm alone in this view, please go back and read Smith's editorial in Organic Letters. Any punishment doled out regarding fabricated data in a paper should be proportional to (i) one's active involvement in the fabrication and (ii) one's responsibilities as a conscientious scientist and/or manager. These responsibilities should be the subject of more discussion among chemists.
Finally, does anyone really think I am helping my career by reporting on scientific misconduct? Do you have any idea how uncomfortable it is to send e-mails to the editor-in-chief of a high-impact journal in my field asking for comment about how he's going to deal with manipulated data in a paper written by one of his associate editors? Was it lost on people that Smith's response to my inquiry was addressed "Dear Bracher"? It's certainly not the most cordial of salutations. I asked a follow-up question by e-mail and was not given the courtesy of a reply.
I don't like these sorts of awkward interactions, but asking hard questions is part of doing a thorough job of reporting, so I'll just bite the bullet. I can only hope these interactions don't come back to hurt me down the road, but that's a possibility. At the end of the day, I would love not to have to write about scientific misconduct because (i) chemists have stopped doing it or (ii) universities, journals, and government have created a good system for dealing with it.
Now, how do we make that happen?