Tuesday, April 9th, 2013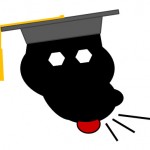 Before I go and do anything stupid, I wanted to ask everyone for advice about starting up a university chemistry lab from scratch. While it looks like I'll be inheriting some glassware and chemicals in my assigned lab space, I'll basically need just about everything you can think of. I know that places like Sigma-Aldrich salivate at the prospect of reeling in people like me, and I'll definitely take my wish list to them and their obvious competitors for quotes, but I'd love to use this thread as a resource for crowdsourcing wisdom about how to get the most bang for your start-up buck. I see no sense in wasting money.
I'll begin:
— I am routinely appalled at how much the safety glasses in chemistry catalogs cost (e.g., $11 for a run-of-the-mill pair from Aldrich). I love the style variation and price offered by Northern Safety (e.g., $4 or lower for a better pair). I know $7 is not a huge deal, but it adds up when you're buying enough to outfit a bunch of people. Also, with decent safety glasses as low as $2, there is no excuse for not carpetbombing your lab with eye protection (for large groups of visitors, etc.) and tossing out nasty, old, scratched-up glasses.
— The cost of balances, especially in scientific catalogs, is unbelievably high. I like the deals offered at Affordable Scales. I think my plan will be to purchase one nice analytical balance to be used only when necessary, then a bunch of "precision" balances for routine lab work. For most things, it doesn't matter if you make your buffer with 15.1 g of salt versus 15.005 g. In my experience, grad students and postdocs abuse balances. I'd rather have them abuse less-sensitive units than nice ones.
— Stirring hot plates also seem to cost way more than they should. That said, I am leaning towards splurging for IKA models, because I have had bad experiences with other brands. Anyone out there have a favorite hot plate or know where to get a good deal?
If you'd rather send me your advice by e-mail, feel free. I'll protect your super-secret identity and post it to the thread myself. And if you're a magnate of industry and have unwanted equipment you want to donate to charity (i.e., me/SLU), let me know. 😉
Thanks!