Friday, June 7th, 2013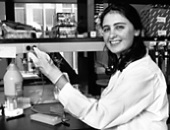 Amos Smith, the editor-in-chief of Organic Letters, just published an editorial to alert the community that the journal has hired a data analyst and that the editors are inspecting the data in papers (including the Supporting Information) for evidence of manipulation:
I write to alert the organic chemistry community to a serious problem related to the integrity of data being submitted for review and publication by Organic Letters and to outline steps that the Journal is taking to address this concern. Recently, with the addition of a Data Analyst to our staff, Organic Letters has begun checking the submitted Supporting Information more closely. As a result of this increased scrutiny, we have discovered several instances where reported spectra had been edited to remove evidence of impurities.Such acts of data manipulation are unacceptable. Even if the experimental yields and conclusions of a study are not affected, ANY manipulation of research data casts doubts on the overall integrity and validity of the work reported.
Smith went on to state that the corresponding authors of manuscripts would be held responsible and punished by the journal for any manipulation of data, although no specifics were given for what sort of punishment would be doled out:
In some of the cases that we have investigated further, the Corresponding Author asserted that a student had edited the spectra without the Corresponding Author's knowledge. This is not an acceptable excuse! The Corresponding Author (who is typically also the research supervisor of the work performed) is ultimately responsible for warranting the integrity of the content of the submitted manuscript.

The responsibility to foster a research environment where all involved can confidently present their results, even if they are not optimal, resides with each research supervisor and Corresponding Author. At times, the inherent power of a research advisor's position can create an atmosphere that leads some to embellish results.
I have noted before that professors (i.e., corresponding authors) often seem to receive the lion's share of credit  (e.g., prizes, invitations, fame) for great papers, but students receive most of the blame when misconduct is unearthed. I am glad that Smith is holding corresponding authors accountable for the work that is published by their labs. Professors, as managers, have a responsibility to control the quality of their lab's output. Famous and/or scary PIs should not be surprised that when they badger and yell at students for higher yields and cleaner baselines, some students are going to resort to inflating yields and manipulating spectra. I am not at all saying this is right; I'm just saying it happens, and part of the reason it happens is because some PIs reward it.
Smith's editorial also makes me think back to our original
reporting
regarding the Sames-Sezen retractions and how Columbia University completely erased the following section from their policy on research misconduct:
In modern collaborative research, the implications of academic misconduct or fraud go far beyond the individual; they also affect collaborators whose own work has been committed to objective search for truth. The specter of guilt by association may lurk in the background for many years to come. Therefore, joint authorship requires joint responsibility; each author claiming credit for the entire work must also be aware of joint discredit. Investigators in collaborative research projects each must make reasonable and periodic inquiry as to the integrity of and processes involved in gathering and evaluating data. It should be understood that overall responsibility for the integrity of collaborative research rests with the principal investigator. Senior investigators cannot be allowed to escape the consequences of the discovery of misconduct or fraud committed under their supervision.
Yes, they deleted that section DURING their investigation. Of course, Sames is still a professor at Columbia while Sezen has had her Ph.D. revoked. The way Columbia dealt with that case was a travesty—a complete disgrace.
I hope Smith sticks to his guns.