Monday, June 29th, 2015
Something didn't quite look right when I saw this scene from 'Seinfeld' in real time:
Closer inspection of the fire diamond reveals the flammability rating of the paint thinner to be 8: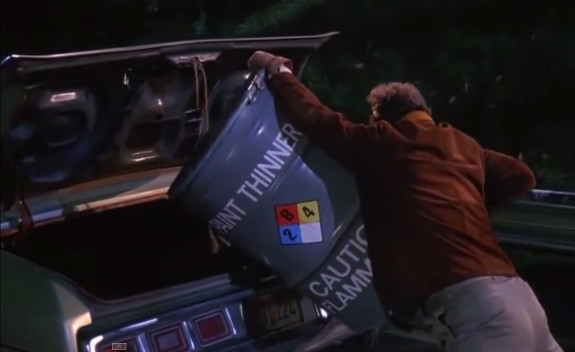 That's pretty impressive, considering the maximum score is 4 on the NFPA 704 standard. If acetylene is a 4, I wouldn't want to be driving around town with an 8 in my trunk.
For those curious, the episode is 'The Pothole' from Season 8. The IMDB page for the episode already lists the scene as a goof.
Longtime readers will remember that this is not the only time Jerry Seinfeld has used chemistry for laughs.