Monday, October 1st, 2012
A beloved member of our group defended her thesis today and will be departing for her postdoc in a week. She gave a fantastic talk and will be missed dearly. This was the centerpiece of her defense party: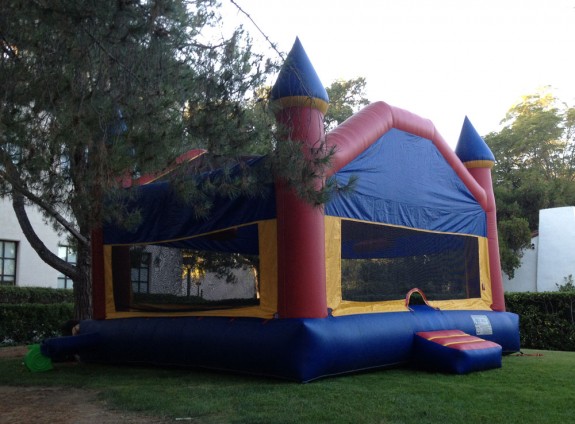 Yep, that's a moon bounce, set up right next to the Beckman Institute at Caltech. Pretty epic. I can't think of any similarly notable defense parties I've attended, aside from the time we purchased $200+ of food at McDonald's and built a pyramid of burgers and apple pies. It was heaven.
Congrats, GK!