Wednesday, October 23rd, 2013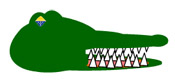 Yesterday, the entire editorial board of ACS Nano published an editorial on how scientific misconduct should be reported and dealt with. The piece took square aim at chemistry blogs, and I've decided to publish my thoughts as an open letter to Paul Weiss, the Editor-in-Chief of the journal:
Dear Professor Weiss,
Yesterday, I read your editorial titled "Be Critical but Fair", within which you and the other editors of ACS Nano outline an official policy that calls on those who discover suspicious data to report their findings directly to the journal (where they can be scrutinized privately) as opposed to blogs and social media (where the findings will be scrutinized in the open). It is with candid disdain that I write this (public) blog post to explain why I believe your policy is misguided, and ultimately, damaging to the institution it seeks to protect.
Before going further, I want to thank you for the job that you and the rest of the board perform as editors. You are the primary stewards of the chemical literature, and the gravity of this responsibility is immeasurable. I imagine there are times when the extra salary you receive as editors does not adequately compensate you for the hassles of the job. I have no taste for this stress, but I am glad there are scientists among us willing to step up to the plate. Thank you for your service.
It is because of the immense responsibility of your job as a steward of the chemical literature that the community has an interest in analyzing your actions and holding you accountable for them. Everyone makes mistakes—from lowly chemistry bloggers to exalted editors-in-chief of ACS journals—but the true tragedy of any mistake is when we fail to learn from it. Recently, the process of peer review at your journal failed in a most spectacular manner. Similar high-profile cases recently occurred at your sister journals (e.g., Nano Letters and Organic Letters), and these cases of suspected misconduct are slowly working their way through the process of editorial review.
One common vein to this recent rash of suspicious papers is that they were brought to light on chemistry blogs. As you may already know, I am the editor of one of these blogs, ChemBark. I read with particular interest the comments you directed at those who discuss misconduct on blogs and Twitter:
In science, we face a similar problem: the numbers of blogs, twitter messages, etc. in which individuals accuse others of academic fraud are steadily rising. Although one might think that this trend is generally beneficial for the purity of science, there are also obvious risks involved. Thus, in this Editorial, we outline some general behavior guidelines that we believe should be followed in such cases. In general, we need to respect our law, in dubio pro reo, which tells us not to condemn anyone before wrongdoing has been proven. It is easy to tweet a message like "X committed fraud and manipulated data", but how do we know that this is, in fact, true, and that instead, it was perhaps person Y who sent the tweet who just wanted to damage an unwanted competitor? We are convinced that it is important to "clean" the scientific literature from manipulated data, incorrect statements, plagiarism, etc. However, when these issues arise, they need to be investigated with good scientific conduct. In other words, be critical but fair.
The implication of your last statement is that the coverage of scientific misconduct by ChemBark was unfair, and I take great offense to this postulate. I use this word because you have not cited a single shred of specific evidence in support of your statement. When has a chemistry blogger ever raised serious suspicions about the validity of data in a paper only to be later proven incorrect? If a researcher submitted a manuscript to ACS Nano that did not include even one specific piece of data in support of his conclusions, the journal would reject the manuscript immediately. It is a shame that the editors do not hold their own writing to a similar standard.
You said on Twitter that the journal has a policy never to cite blogs or tweets, as if this represents a valid defense of why you couldn't provide specific facts in support of your ideas. First, your tweet was absolute rubbish. Stuart Cantrill, chief editor of Nature Chemistry, immediately pointed out you wrote a previous editorial that cited the Retraction Watch blog. Second, why on Earth would you have a blanket policy not to cite blogs or tweets? Is ACS Nano so recalcitrant to changes in the publishing industry that it feels ideas voiced online can be ignored or reapportioned in print without credit? I hope not.
The true reason that your editorial did not cite a single instance of a blogger's leveling false accusations of scientific misconduct in chemistry is that no such instance exists. To imply otherwise is dishonest sophistry that does not befit the editors of a major chemistry journal. In the very rare instances where commenters make weak accusations in the discussion thread of a blog post, the comments are ignored or ridiculed. Despite the fact that the majority of popular chemistry blogs serve as places for civil and thoughtful analysis, your editorial treats blogs as shady underground operations where anonymous bloggers are free to wreak havoc on innocent scientists. Again, I challenge you to find one anonymous chemistry blogger who has broken a story of possible misconduct. I use my real name on ChemBark, and Mitch Garcia blogs under his real name at Chemistry-Blog. Your editorial could have easily cited our work in reporting suspicious papers, but of course, doing so would not have fed into your desired narrative.
Returning to your statement above, you note that "we need to respect our law, in dubio pro reo, which tells us not to condemn anyone before wrongdoing has been proven." First off, your translation isn't even correct. A more accurate translation is "when in doubt, favor the accused." This tenet is why our legal system requires proof "beyond a reasonable doubt", and the idea has nothing to do with trying cases in public versus private. The fact that you drew on our legal system—which is famous for holding trials that are televised or open to members of the public—to support your policy is ridiculous.
While bloggers who report cases of possible misconduct are indeed accountable to the law, that law is not "in dubio pro reo". Rather, bloggers are accountable to defamation law. If any chemistry blogger were to raise baseless accusations of misconduct against a scientist, the blogger would open himself to (i) financial ruin from an adverse finding in a civil claim, and (ii) professional ruin in the court of community opinion. Bloggers need to be careful about what papers they choose to highlight regarding scientific misconduct, but this is no different from how newspapers and magazines need to be careful about how they handle their coverage of crime in everyday life. Do we want newspapers to abstain from reporting major crimes until a trial by jury has concluded? No, that's crazy. There is a public interest served in covering these stories, and news outlets play a valuable role in gathering, distilling, and reporting this information. As both a chemistry blogger and a human being, I need to make sure that the facts I report regarding possible scientific misconduct are accurate and the opinions I voice are rooted in reason. That's the bottom line, and I am accountable to the very intelligent readership of the blog and to our legal system (should someone have a problem with my coverage). No blogger can expect to level spurious claims of misconduct and get away with it.
Your editorial continues with a statement that peer review is "the best way to avoid potential academic fraud" and correctly notes that the system sometimes fails. When it does, you implore readers who find evidence of misconduct to report it directly to you so you can conduct an investigation in private. You note:
The difference between this formalized accusation investigation and reports in blogs or on Twitter is that, during the investigation, the authors of the article under dispute have a fair chance to explain, and the decisions are made by known experts in the field. After we have made our decision, all are welcome to comment on it in any blog, even if they have different opinions; this is their privilege. We strongly suggest that such comments be made without the cloak of anonymity, using real names and affiliations, so that direct and open discussion of the work can be understood by others.
I hope you can appreciate the irony of how you begin by extolling the virtues of (anonymous) peer review and conclude by haranguing bloggers and commenters to register their opinions "without the cloak of anonymity." It takes a lot of gall to make those statements in the same line of thought.
Furthermore, the idea that the public should not be free to point out deficiencies of a (publicly) published paper without first receiving clearance from the editorial board of ACS Nano is preposterous. The notion is antithetical to the freedom of inquiry espoused by the academic community and the freedom of speech held sacred by American society. Unless I am mistaken, the "A" in ACS Nano stands for American. In America, it is not a "privilege" to comment publicly on a subject; it is a right.
Your assertion that commenting on papers is a "privilege" smacks of the elitist, opaque, closed-door, Old-Boys'-Club approach that many lament has become standard operating procedure in too many areas of chemistry. Many young chemists decry that success in our field is not so much about what you do, but whom you know. Blogs are helping to level the playing field by putting users on equal terms and democratizing the flow of information. In order for any self-governing and self-policing body to operate effectively, members of the community must stay informed about important issues they face. There can be nothing more important to chemistry than the integrity of our data; it is the foundation on which our knowledge is built. Private systems of dealing with misconduct do so in a darkness where—even if an investigation takes place on the level—those outside will always have their doubts. The open system afforded by blogs shines a light on problems so all can see, participate, and judge for themselves. While private peer review of papers may make sense to eliminate errors before they've been published, once a paper is out in the open, it should be fair game for comment. There is no point in dragging problems back inside only to leave a trail of blood and a multitude of questions behind.
I would like to think that the private system you espouse could also function efficiently, but recent history has proven otherwise. Despite the importance of maintaining the integrity of the scientific record, the chemical community has been routinely kept in the dark about cases of scientific misconduct. Journals, universities, and governments seem to share as little as possible about their investigations. Just look what happened with the Sezen–Sames retractions. The case involved a shocking rampage of deceit and was probably the worst scandal to hit organic chemistry of all-time, but it took a FOIA request from me and C&EN to release the details of the case to the community. How can chemists be expected to learn from and prevent scandals without knowing any of the specific details? It's ridiculous! Do you pledge to release all of the specific details of your investigations that result in adverse findings against an author?
Journalism—including that provided on chemistry blogs—is one way to address this vacuum of information. The Founding Fathers of the United States protected the freedom of the press in our Bill of Rights because they knew that an informed electorate was essential to the efficient operation of our government and the prevention of tyranny. A (small) part of what I've tried to do with ChemBark is to shed light on cases of scientific misconduct in our field such that these cases can be discussed and analyzed by the wider chemical community. It is unfortunate that there exists a need for bloggers to invest some of their time in this effort, but experience has repeatedly shown that chemists cannot rely alone on journals, universities, and governments to keep them informed.
Regardless of how persistent you are in your attempt to intimidate the blog community into keeping silent, bloggers will continue raising these issues. The health of our science is at stake, and the importance of its protection far exceeds the cost of however you and your colleagues decide to punish us for openly analyzing important issues in our field.
In summary, I believe your editorial is unfair and completely misguided. I am dismayed that it represents not only your personal opinion, but the professional opinion of every member of your editorial board (who signed it). You all have perverted an embarrassing, spectacular failure of peer review at your journal into a condemnation of the community that exposed and prevented the proliferation of your error. Chemists should be outraged at your editorial, and I hope they see through this shameless attack on those of us who use blogs and social media to analyze articles rather than the traditional method of grumbling in solitude. In the future, I suggest your effort will be better spent listening to the constructive feedback bloggers and their readers provide rather than attacking them for conducting their analysis in a public forum. Finally, on Twitter yesterday, you mentioned a willingness to engage further in a discussion of the merits of open vs. closed review of problematic published papers. I do not hold grudges and would be happy to participate in whatever forum you deem appropriate. Please keep me informed if you remain interested in hosting such a symposium.
Yours in chemistry,
Paul