Wednesday, September 25th, 2013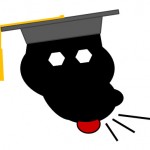 Last month, I started as an assistant professor of chemistry at Saint Louis University. I've wanted to be a chemist ever since I was 15 and enraptured by Dr. Liebermann's three-year chemistry sequence at my high school. My wonderful experience as an undergrad at NYU cemented these plans and the goal of a career in academia.  Almost every academic decision I've made since high school has been directed toward being able to teach chemistry and conduct research.
I feel very fortunate to have successfully navigated the job market, and I wish all the best to those of you going out for jobs now. I could never make sense of everything I saw when my colleagues and I applied for jobs. It was an incredibly tough experience, made all the more frustrating by the opaque nature of the process. You never know exactly what's important, what schools are looking for, or if they've even received your application. So little information is shared that when it finally trickles in from second- and third-hand sources, you treat it like valuable military intelligence—dispatches from the front lines of battle. Some people win, but many don't and must endure a long wait until the next application cycle opens.
Despite the elation—and relief—of getting the job I've always wanted, I haven't really had the opportunity to savor the moment. The hectic experience of moving halfway across the country blended with the hectic experience of setting up the lab at SLU. Two weeks later, classes started and my head has been spinning ever since. SLU definitely values teaching more than your typical Ph.D. chemistry department, and I am teaching two classes this fall: (i) sophomore organic chemistry for majors and (ii) an introduction to the chemical literature + scientific presentations.
The semester hit me like a freight train. The volume of work is unbelievable. I give four lectures a week, and because it's my first time teaching, these lectures all have to be created from scratch. The joy of being finished with a lecture is quickly superseded by the crushing realization I have to prepare and deliver another whole lecture in 47 hours. On Mondays, I give two lectures, so weekends are particularly filled with fun. Aside from preparing lectures from scratch, there is the other nasty detail that I've never written exams before so I can't distribute old ones as practice tests. So, instead of writing one new exam per unit, I have to write three. And as it turns out, writing thoughtful exams also takes a lot of time. I suppose I could give my colleagues' old exams,  but everyone emphasizes different things and I feel that the practice exams I give students should reflect what they'll see on my exams.
In many ways I feel like a new parent. I've gone through life as a kid saying, "when I grow up, I'm going to do it this way." Now is my chance to correct all of the problems I experienced as a student. One of the things I disliked about taking organic chemistry was that no one took the time to explain things in answer keys. Answer keys are a wonderful opportunity to teach; just dropping an answer on students is frustrating to them. Of course, writing detailed answer keys takes a lot of time, but I'm making it a point to do so. Here was the key from my last practice exam. Let's see how long I can keep it up.
Outside of lecture preparation, there's a whole bunch of grading to do and many, many meetings with students and advisees. When I was a grad student and postdoc, I could keep my calendar on a small index card. Now, I have so many meetings every week, I finally surrendered and registered for Google Calendar. I get multiple text messages every day reminding me whom I'm supposed to meet with, when, and where. On top of that, students and colleagues stop by my office regularly, which is great. I live for these interactions, but they are another investment of time. Basically, the only time I can get work done is at home, which is yet another weird/counter-intuitive realization I've made in the past month.
Despite the fact that I always feel I'm doing something, I am still amazed how quickly work piles up. Up to 50 new e-mails a day land in my inbox, and some of them I just can't get to. Unfortunately, friends and blog stuff are the ones that typically get pushed to the back burner, so my deepest apologies if you're waiting on a reply about something. Also, while I have yet to submit a research paper from SLU, referee requests have already found their way into my SLU inbox.
So, the last five weeks have been crazy, but enjoyable. I really like working with students and I have a fantastic group of colleagues. I hope to update the blog more often, but it's one of those things that is easily pushed to the back burner. I'm looking forward to the time when I will teach a class for the second time and I'll already have the material ready to go, but sadly, that is at least a year away. In the meantime, I'm just hoping to keep my head above water…