Monday, June 3rd, 2013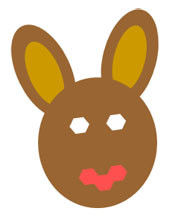 Upon arriving in California, I became extra concerned about my appearance. That's just what Angelenos do. I make it a point to dress in the latest fashions and to be "camera-ready" at all times.
It's a shame that moving to St. Louis is going to hurt my film and modeling career, but these are the sorts of sacrifices that must be made in the name of science. I suppose it is time for a new generation to take over the Hollywood roles typically reserved for chemists. For those of you interested in picking up the baton, here are some helpful tips that might just change your life:
1) Exfoliate. I hate the skin irritation that can be caused by safety glasses. The pink spots that develop where the frame touches your face often dry out and flake. I used not to care about it, but I later tried a variety of prospective remedies and eventually settled on mechanical exfoliation. Basically, you can purchase a microfiber or hemp facial cloth and use it to scrub your dead skin cells away. The material has a hardness less than your healthy skin—is there a Mohs Scale for cosmetics?—such that you can scrub pretty vigorously without cutting yourself. It also makes your skin feel much softer, which I am not at all afraid to admit. I am still all man.
2) Moisturize. You should apply a moisturizer to your face after exfoliating, but I often don't and don't notice too much of a difference. Where I did notice a huge difference was with my hands in Boston. During the winter, the air would become very cold and very dry. On my 30-minute walk to lab, my hands would dry out and crack, even with gloves on. When I got to lab, thawed out, and started wearing lab gloves, it was murder. I used to apply liberal amounts of Vaseline Intensive Care lotion during mornings and nights, and that definitely helped the situation. This particular brand was less oily than most, which was nice because I didn't want my computer to get icky. Unfortunately, while the lotion helped, the winter cracking never went away until the arrival of spring (which is usually sometime in June for Boston). I would eventually discover a total cure for my problem: moving to Los Angeles.
So, for those of you who just skipped to the end of the post, ChemBark's two skin-care tips are: exfoliate and move to California.