ChemBark
News, Analysis, and Commentary for the World of Chemistry & Chemical Research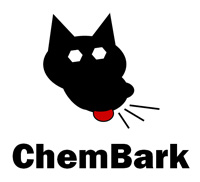 The scope of this blog is the world of chemistry and chemical research. Common subjects of discussion include ideas, experiments, data, publications, writing, education, current events, lab safety, scientific policy, academic politics, history, and trivia.
ChemBark is written and maintained by Paul Bracher.
The views and opinions expressed on the blog belong to the people that posted them and are not necessarily shared by colleagues and institutions affiliated with these individuals. The site is a forum for discussion, and the opinions expressed in the comments are not necessarily shared by the editor of the blog.
ChemBark is free to view and costs a tidy sum of money to run. The site does not generate any revenue, period. There are no ads. There are no paid/sponsored posts. There is no site store. Try not to complain too much. Thanks.
.
Critical Acclaim and Vituperation
"Your blog is fun." – Rudy Baum, Editor-in-Chief, Chemical and Engineering News   (12-7-2006)

"Ever-lively" – Nature   (1-18-2007, p. 245)

"Rabble-rousing" – Bethany Halford, Senior Editor, Chemical and Engineering News   (1-29-2007, p. 41)

"The atmosphere of a lab group's night out in the pub" – Richard Van Noorden, Chemistry World   (12-2007, p. 48)

"An old stalwart [of the blogosphere]" – Nature Chemistry   (10-2010, p. 797)
"…ChemBark has uncovered a fascinating story that deserves to be widely read…" – Nature Chemistry   (9-2011, p. 655)
"[One of] a number of prominent chemistry-oriented blogs…" – Rudy Baum, Editor-in-Chief, Chemical and Engineering News   (1-16-2012, p. 3)