Editor Discusses F—ing in Nature
February 8th, 2015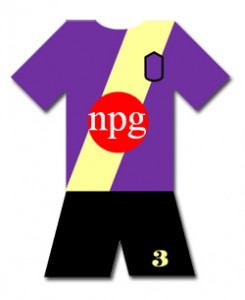 Stu Cantrill, editor of Nature Chemistry, has performed a profoundly beneficial service for our field: he has tracked the use of the word "fuck" (and its variations) throughout the 146-year history of the esteemed journal Nature.
Stu's interest in the subject was piqued after seeing bollocks in a recent edition of the journal. He traced the first pair of 'bollocks' back to 1998.
Stu was able to find two innocent 'Fuck's in 1937 and 1985—they were proper nouns—before the first virulent 'fuck' appeared in 1989. This stuff is fascinating; check it out.
Stu takes a look at many other dirty words, and his analysis includes the expected reference to the infamous copper nanotube (CuNT) paper in ChemComm. Albeit unintentional, there is no better example of how ridiculous the acronym scene has become in science. I had several conversations in grad school excoriating some of the more creative acronyms devised by labmates.
And finally, this is an excellent opportunity to boast that I hold the honor of being the first person to write the F-word in Nature Chemistry, if you don't count the hundreds of times fourth-year graduate students have scrawled it in the margin of papers after getting scooped.
That's an accomplishment sure to impress the tenure committee.