Our Newest Instrument
February 4th, 2015
I received this fantastic gift for Christmas, and it has made a great addition to the office: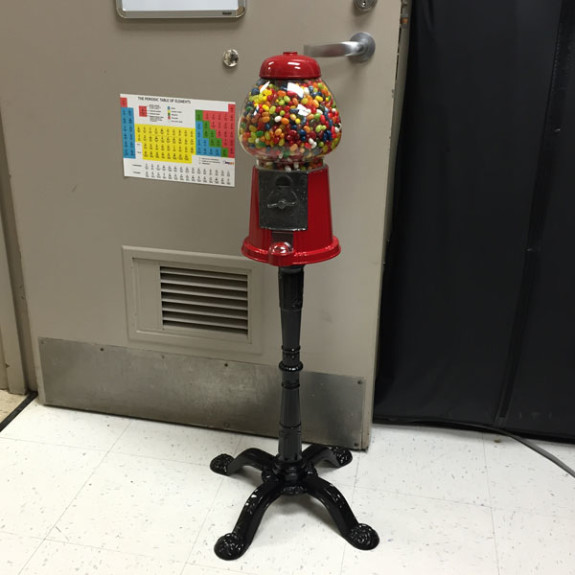 While I don't chew gum, I'm a huge fan of jelly beans. If you're curious, 7.5 pounds of Jelly Bellys will fill the reservoir perfectly. I highly recommend the fruit bowl mix—it contains most of the best fruit flavors without all of those weird ones, like buttered popcorn and margarita.
And if you end up getting one of these beauties, don't be a knob—put it on free spin.