La Cucaracha
July 2nd, 2014
La cucaracha, la cucaracha,
Ya no puede caminar…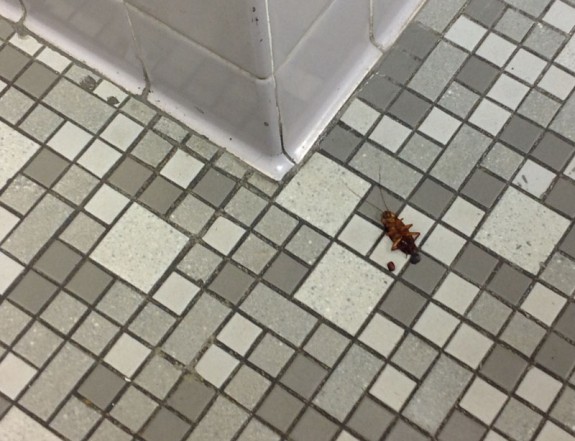 I stumbled upon this lovely scene in the men's room by my lab last night.
At some point in every single laboratory I've ever worked, I've encountered a dead cockroach lying flat on its back. Without exception, my first thought is always:
What horribly toxic substance has this poor creature encountered to cause her
to die alone and out in the open like this?
After a few seconds of thoughtful reflection, I usually convince myself the cockroach died of natural causes and we are all safe. In other news, I wish I could say that I've never seen a labmate do this:
Fortunately, I haven't had the excitement of seeing a live one racing around the floor in a long time.