The Most Important Lesson from Sheri Sangji's Death
June 26th, 2014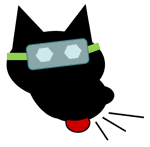 This post on The Safety Zone indicates that the community is already forgetting many of the details and lessons of Sheri Sangji's tragic death. That is a shame, but not a surprise considering the high turnover in academic labs. If I had to pick the most important thing to remember from the tragedy, it is:
When you are covered in hazardous material or flames,
GET IN THE SAFETY SHOWER
It does not matter if the material is pyrophoric. Just get in. Take off your clothes. Don't rub your skin; simply let the material rinse away. Do not worry about flooding the lab—your department is going to have way bigger problems if you are seriously injured than if you flood the building. Just look at what happened to UCLA.
If you see a labmate covered in flames or hazardous material, physically help him (i.e., drag him) to a safety shower. Chances are he is panicking and not thinking clearly. Don't think that you can extinguish the flames with a blanket or lab coat. Don't waste time worrying about what the substance is. Just get the victim in the damn shower and pull the chain, then call for an ambulance. Help him remove his clothes. Keep him in the shower for 15 minutes. Be a good friend and find some spare clothes or a blanket so he can shield his bits and pieces from public view.
For all the time we spend talking about whether a lab coat would have saved Sangji's life, I think using the safety shower would have made a much bigger difference.