Update: First-Year Professor Craziness
February 4th, 2014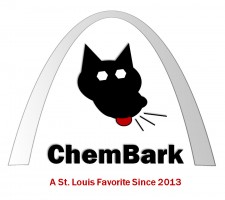 Hello, friends.
Apologies for the continued radio silence, especially in light of the fact that several instances of data manipulation have recently been exposed through "corrections" published in a variety of journals. The beautiful thing about having a blog is that you can update it whenever you want. Sometimes, life happens and blogging takes a back seat…
I continue to fly by the seat of my pants as a first-year assistant professor. One of the main differences about moving on from life as a grad student and postdoc to life as a professor is the tremendous weight of responsibility involved. If you put something off as a grad student or postdoc, you are usually just inconveniencing yourself. But when you fall short in your duties as a professor, the problem is compounded by the multitude of students who are affected. While a variety of to-dos may arise, it is simply untenable to show up to lecture unprepared, because you're not just wasting your time, you're wasting the time of 30+ students. And when you delay getting something set up in the lab, you are letting your group down. I imagine the feeling of being a new professor is similar in many respects to being a new parent—there is so much to do and so little time, but if you don't get all of your work done, bad things will happen (not to you, but to innocent young'uns for whom you care deeply).
I'm teaching Organic Chemistry II this semester, which is proving to be enjoyable. Once again, it is somewhat stressful to have to create a brand new lecture every 48 hours, but I've got a great group of students to keep me going. In lab, my research group is growing and things are continuing to take flight. Outside of lab, I got married a month ago and that was splendid. As luck would have it, a few days after we returned to St. Louis, our high-rise apartment building experienced a massive flood because some genius left his window open over the winter break and the sprinkler lines in his room froze. The water damaged seven floors and knocked out all of the elevators in the building. Unfortunately, my wife and I live on the 11th floor. It is also unfortunate that I have a spinal cord injury that makes it difficult for me to climb stairs. So, since January 7th, I've been practically homeless. Some nights I sleep in my office, some nights I sleep in a hotel, some nights I invest the 90 minutes it takes for me to crawl up the 10 flights of stairs. My wife and our dog have been real troopers in this ordeal, and it sounds like one elevator might be working by the end of the week—though after four weeks of this crap, I am not holding my breath.
I hope to return to blogging more regularly soon. In parting, please enjoy a scan of a letter from my property management company to the tenants of our building. I want to vomit every time I read it.