Nature Responds to ACS Nano Editorial, "Gets" Post-Publication Review
October 31st, 2013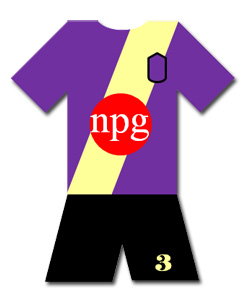 The editors of Nature just penned an editorial promoting post-publication review of papers like the kind that takes place on blogs and sites dedicated to these sorts of discussions. PubPeer is a prime example of such a site, and PubMed just opened comment threads for papers. The folks at Nature point to the muzzling of scientific criticism recently advocated by the editors of ACS Nano as "likely to backfire":
Alarmed at the tenor of criticism when it concerns misconduct, some editors have tried to rein in online discussion, and to bring it within the limits of conventional debate. But attempts to dictate terms are likely to backfire. In a recent editorial in the journal ACS Nano, for example, the editors asserted that "the numbers of blogs, twitter messages, etc. in which individuals accuse others of academic fraud are steadily rising" — although they did not provide evidence for this. And they asked that suspicions of plagiarism or data manipulation be reported directly to a journal, rather than posted openly online (W. J. Parak et al. ACS Nano 7, 8313–8316; 2013). It was others' "privilege" to be able to comment on a journal's decision on a blog afterwards, the editorial added.

Although written with concern for the fair treatment of scientists who suffer damage to their reputation when comments are made irresponsibly, the editorial raised the hackles of chemistry bloggers who have pointed out egregious examples of image manipulation in papers — and who understandably consider that it is they, as much as the journals, who are doing the community the service (see go.nature.com/cplnfd). It is better to ask that debate be civil, responsible and courteous, than that it not appear online at all.
While the ACS Nano editorial did raise my hackles, the Nature editorial warmed the cockles of my heart. The editors of Nature obviously "get it", for lack of a better description. The ACS Nano editorial was ridiculous because the editors wanted to turn back the clock on Web 2.0 technology, which has democratized scientific debate by giving a platform to less-established scientists whose natural voices would ordinarily be lost in the crowd.
Rather than stifle Internet discussion, the editors of Nature argue that editors should embrace it. They point out that this commentary represents useful information, and when it is fragmented across all sorts of different Web sites, it can't be managed and preserved. Journal sites—with comment threads dedicated to each paper—are logical venues for these discussions. If journals set up systems that allow post-publication review, editors can manage it to ensure the discussion is fair and civil.
I've argued for a long time that journals should open comment threads on papers (in addition to publishing things like referee reports), because in addition to promoting scientific discussion and openness, such a system would allow young researchers to learn what kinds of flaws expert referees find in experiments and what data experts think are necessary to support a scientific conclusion. It's a shame that this valuable analysis is wasted after the (pre-publication) review of a paper is complete.
H/T @DrStelling and @stuartcantrill on Twitter.