Comment Spam Prevention and Archive Updating
October 19th, 2013
D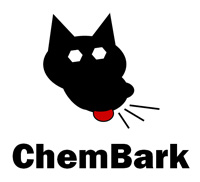 ear readers of ChemBark,
1. Due to a rash of comment spam, I have decided to add a CAPTCHA to the commenting form. In order for your comment to register, you will have to enter a short code that appears in a hard-to-read picture that appears under your comment info. If you can't read the code, you can hit the little button with the circular arrows to load a code that is (hopefully) easier to read.
My apologies for the inconvenience this causes. I have tried to resist adding a CAPTCHA for a long time, but traffic on the blog has tripled this year and spammers have targeted a number of posts. If you have any problems with comments not posting, please drop me an e-mail.
2. I am salvaging more posts from the old site and adding them to the archive. Most are from 2007. When these "new" posts are added, those of you who subscribed to e-mail alerts will get a new message. My apologies for filling your inbox with messages about old posts, but I think it's beneficial for them to be re-posted to the blog where they can be accessed once again.
Thanks for reading,
Paul