Liveblogging the 2013 Nobel Prize in Chemistry
October 8th, 2013
In keeping with ChemBark tradition, I'll be liveblogging the announcement of the 2013 Nobel Prize in Chemistry tomorrow morning. Stop by this thread to talk everything Nobel and listen to enthralling commentary about making lecture slides for my Wednesday orgo lecture on elimination reactions of alkyl halides.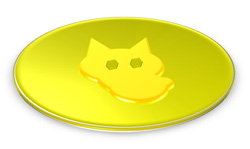 ChemBark's Official List of Odds for the 2013 Nobel Prize in Chemistry
Liveblog entries after the jump…
T+00:57:00 — Alrighty, then. Way to go, Karplus. The nice thing about this prize is that I'm not so worked up I won't be able to go back to sleep and catch some more z's before sunrise. G'night.
T+00:48:00 — OK, so 1998 was all quantum. Today's guys pioneered a quantum/classical mix.
@ChemBark @davidkroll Pople and Kohn 1998 Nobel strictly quantum. These guys do a lot of classical simulations #chemnobel

— Curious Wavefunction (@curiouswavefn) October 9, 2013
Houk, Allinger, Goddard close contenders. But prize was for "multiscale" modeling so these three make more sense #chemnobel

— Curious Wavefunction (@curiouswavefn) October 9, 2013
This #chemnobel is really for the field as a whole than to to just these three.

— Curious Wavefunction (@curiouswavefn) October 9, 2013
More than anything else this year's #chemnobel indicates how pervasive comp chem methods have become in chem and mat sci.

— Curious Wavefunction (@curiouswavefn) October 9, 2013
T+00:44:00 — I'm looking forward to when Ash at Curious Wavefunction weighs in on this Prize. His expertise is computation and he's sure to have excellent insight about the mix of chemists selected.
T+00:38:00 — Some opinions from Twitter…
@ChemBark Yes, Warshel and Levitt are a good choice. Their paper on QM/MM started a whole new field

— Christoph Jacob (@chjacob) October 9, 2013
@ChemBark And it contained all the ideas that where re-invented over and over again

— Christoph Jacob (@chjacob) October 9, 2013
@ChemBark bit of an interesting mix (which is good), I thought Karplus would have won with Carr and Parrinello.

— Grant Hill (@Dr_GHill) October 9, 2013
T+00:34:00 — Computational chemists: do you think anyone here was snubbed? Schleyer? Allinger? Houk?
T+00:27:00 — If you're going to recognize computation and theory, Karplus seems an obvious selection. I'm not sure how you go about selecting only two more to round out the prize.
T+00:21:00 — The press conference is over, and it was absolutely useless.
T+00:21:00 — This is a lifetime-achievement award to Karplus, right? The first such award since the Nobel to E.J. Corey in 1990 for the (also very general) "theory and methodology of organic synthesis"?
T+00:15:00 — Didn't they already give a prize to computational people in 1998? </half-joking>
T+00:10:00 — Someone please get Bill Nye the Science Guy to put these presenters out of their misery.
T+00:08:00 — The press conference explaining what this prize is for has been all hand-waving for five straight minutes.
T+00:05:00 — And, once again, what the hell do I know? I said I thought theory was a longshot during the C&EN video roundtable last week.
T+00:03:00 — Theory and computation for two days in a row.
T+00:02:00 — Karplus, Levitt, and Warshel!
T+00:00:10 — Feed is live!
T-00:01:36 — Now the excitement is starting to combat the crankiness.
T-00:05:24 — Don't know why, but my gut says this one is going to a biologist.
T-00:07:36 — OK. I'm up. I am either way too old to be up this late or not old enough to be up this early.
T-09:52:00 — A lovely recording (mp3) from yesterday of the phone call where Thomas Südhof learned he had won a share of this year's Nobel Prize in Medicine (h/t Chemjobber). While the stakes yesterday were many orders of magnitude higher, it still reminds me of the time I made the finals of the Westinghouse (now Intel) STS. The organizers call each of the finalists before their names are released to the press. My call came on Super Bowl Sunday in 1998, and I was sure it was a joke. I spent the first two minutes saying things like "Brad, I know it's you, give it up" before I finally allowed myself to consider the possibility the call was not a crank. The staffers remembered it two months later when we arrived in DC for the competition.
T-12:49:00 — Interesting link from a friend: the typical Nobel laureate in chemistry is a 50- or 60-something male who's married and clean-shaven.
T-16:26:00 — The prize in chemistry is on the clock. It was very nice of the medicine & physiology committee to pick off two potential sets of chemistry winners with their award to Rothman, Schekman, and Südhof for elucidating the regulation of vesicle traffic.