Programming Note: Nobel Predictions Video Roundtable
October 2nd, 2013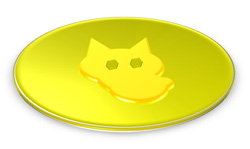 Hello friends.
I'll be participating in a video roundtable discussion tomorrow/today (Thursday) at 3 PM Eastern US time. The discussion will focus on Nobel Prize predictions and general thoughts. The event is being hosted by reporters Carmen Drahl and Lauren Wolf at C&EN, with me, Neil Withers (Chemistry World), and Simon Frantz (BBC Future, formerly NobelPrize.org) as guests.
There's more info here, including a link to the broadcast. Tune in and see why I normally stick to writing: I'm ugly and have a horrible nasal voice.
It's going to be grand!
Edit to add: Here's the video from the session: