Chemical-Free Fruit Washing
June 10th, 2013
A friend sent me the following picture on Facebook: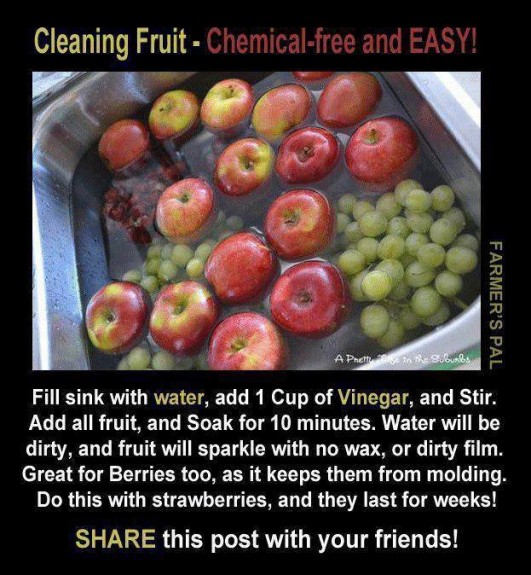 Cleaning Fruit – Chemical-free and EASY!

Fill sink with water, add 1 Cup of Vinegar, and Stir. Add all fruit, and Soak for 10 minutes. Water will be dirty, and fruit will sparkle with no wax, or dirty film. Great for Berries too, as it keeps them from molding. Do this with strawberries, and they last for weeks!

SHARE this post with your friends!
Oh, I will share this post with my friends all right…
No chemicals, you say? Fantastic! I am glad you've managed to remove the acetic acid impurity from your vinegar. 😐
Of course, you've seen this on ChemBark already. What I find more interesting are the comments attached to the post: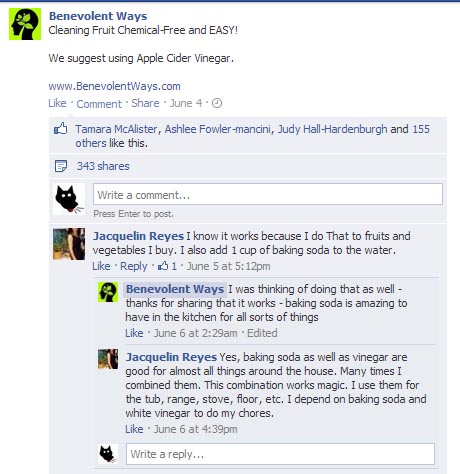 Oh, you think vinegar works well? Have you tried mixing vinegar and baking soda? It's magic!
What a discovery!  "Magic" = sodium acetate + bubbles of carbon dioxide.
I bet these people would be frightened to learn how baking soda is made. It's not exactly the most "natural" of processes.
H/T: M.E. for the link. Thanks!