Lab Manuals
May 16th, 2013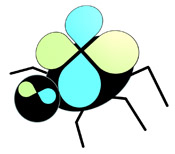 I'm always interested to come across instructional documents on chemistry professors' Web sites. These documents can be great resources, because they often contain very practical advice about safety, direction on how to maintain instruments, and guidance on experimental technique from experts in the field. Taking the time to commit this information to writing also helps prevent "institutional" loss of memory when senior members of the lab graduate without having properly trained the next generation of students.
Unfortunately, you don't come across that many lab manuals online. Perhaps this is because some of them are distributed in hard copy only. Perhaps, some professors don't want to explicitly write procedures and safety guidelines in fear they might be used against them in court. My guess, however, is that most people can't find the time to sit down and write out this information—or they don't see the value in doing so.
Jim Tour's "Guidelines for Research" is among my favorite documents. He gets very specific about some of the advice he doles out. For instance, all nitrogen bubblers left on overnight should have a flow rate of one bubble per second or less. Tour provides guidance on how he likes notebooks to be kept, and he also provides expectations about work ethic and vacations. Finally, there is the passage on personal hygiene:
Personal Hygiene: Although not customary in all countries, Americans generally bathe at least several times per week. As a result, many Americans are offended by the infrequent bathing habits of others (whether Americans or internationals). Thus, you may be leaving a negative impression of yourself without ever knowing it. Unfortunately, bad impressions are often difficult to overcome. Likewise, be sure to use an underarm deodorant since most Americans find body odor to be most offensive. I have seen people causing themselves to be ostracized by others simply because of poor personal hygiene habits.
It might seem trifling or overbearing to provide advice on this level, but the info is correct and I wish more people heeded Tour's advice.
While the idea of writing a manual all at once seems daunting, I think that doing it in pieces seems quite reasonable. In fact, I think you can assemble some really good tidbits of advice from material that is already posted online. These documents are almost like official memoranda to members of professors' labs. For instance:
The famous "How to Write a Scientific Paper" article in Advanced Materials had its beginnings as a type-written memo from George Whitesides to his lab.
There's also Ken Suslick's cool presentation on how to give a talk.
And I like how some professors provide specific instructions on how to ask them for letters of recommendation.
Anyway, before I go writing similar stuff in the future, I wanted to know if you all had come across any great lab manuals or memos. Leave them in the comments, and I'll compile a list below.
Lab Manuals
Jim Tour's "Guidelines for Research"
Melanie Sanford's "Group Welcome Kit"
Dave Collum's site
Bart Bartlett's "Standard Operating Procedures"
Turro Group's site
Watson Group Manual
Tolman Lab's "Standard Operating Procedures"
Armen Zakarian's site