Anonymous, Negative, and Personal Comments
May 8th, 2013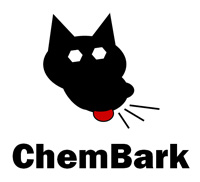 A big "thank you" to everyone who leaves comments on the site. They add so much value to the blog, and they make writing posts much more fun for me. I love a good debate, and I know there are a lot of quiet lurkers out there who appreciate the comments, too.
When leaving comments, you don't have to enter anything in the name, e-mail, or website fields if you don't want to. I have also avoided making commenters log in with a profile of some sort, because I find this practice annoying and it often doesn't work on mobile devices. As a consequence, I have to use a spam blocker to filter out comments that look like they might be spam. It does a good job—blocking about 200 or so bad comments per day—but occasionally some slip through, which I delete later by hand. The filter also occasionally blocks comments that are legitimate. So, if you post a comment and you don't see it pop up immediately when you refresh your browser, send an e-mail to paul -at- chembark.com and I will fish it out of the garbage. There is no need to re-write your comment.
Speaking of comments, I have some housekeeping to take care of in the form of two new ground rules.
—
Ground Rule 14: "Unspecific or similarly vacuous negative comments by unidentifiable users may be deleted or censored."
I have discussed before why I allow anonymous commenting on this site, and as I said above, your comment will still post even if you leave the name, e-mail, and website fields blank. While I don't plan to make it a habit of censoring comments, I am going to add a ground rule that unsubstantiated negative comments from anonymous or unknown pseudonymous users will be deleted. Comments along these lines could be:
"John Public is a crappy teacher." — Ben Zene
"I went to grad school with Professor Public and he sucks." — Anonymous
"If I were a postdoc for Public, I would kill myself." — Mo Ron
Basically, these sorts of comments are worthless. They provide little to no useful information, they're not funny, and they make people upset. I feel little compunction about deleting them.
With that said, I would allow similar comments to remain if they were substantiated. For instance:
"John Public is a crappy teacher. I had him for Chem 157 at Harvard, and he basically did nothing. His teaching assistant made us pick dates out of a hat on the first day of class, then we had to prepare and deliver the lecture for whatever date we picked. What's worse was that he graded our lecture while dropping in and out of consciousness, and it was our only grade for the class. Ugh." — Ben Zene
While the above comment is negative, the user has provided a decent explanation for his negative assessment and the discussion is relevant to chemistry.
—
Ground Rule 15: "Comments containing personal information with little or no relevance to chemistry will be deleted."
Comments that stray recklessly into personal areas that have little or no relevance to chemistry will be deleted. For example:
"John Public's boyfriend is butt ugly. His teeth look like he's got a mouthful of Chiclets."
"John Public is an alcoholic."
"John Public has a house on Martha's Vineyard."
As written, these comments contribute nothing meaningful to a discussion about chemistry. With that said, personal information may be discussed if it is of significant relevance to a matter regarding chemistry or chemical research, and this relevance is manifest or explained. For instance,
"John Public is an alcoholic, and his lab is really suffering because of it. He shows up to group meetings reeking of booze and babbling to himself, then he usually falls asleep. The other day, he stumbled into lab and knocked over a 4L bottle of ethyl acetate. I know a senior grad student there is definitely thinking of switching labs."
I'm not encouraging comments like this at all—they can make my life hell—but I'm not going to censor them unless I know the information to be false. With that said, you should know that leaving false, defamatory information in a blog comment (or anywhere else, for that matter) exposes the commenter to lawsuits for libel. While I will never volunteer information regarding anonymous commenters on the blog, I will comply with lawful court orders to provide information like IP addresses, etc.
Basically, play nicely, everyone. Treat others as you would wish to be treated. Deciding what stays and goes is not a science, but I will do my best to apply the rules fairly. In cases where a distinction is not clear, I will favor letting a comment stand.
And, as always, I welcome your feedback.