UCLA Chemistry Professor Patrick Harran to Stand Trial
April 28th, 2013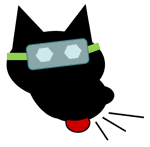 The big news on Friday was that a California judge denied UCLA chemistry professor Patrick Harran's motion to dismiss or reduce the charges against him relating to the death of Sheri Sangji in a tragic tert-butyllithium accident in Harran's lab. C&EN and the LA Times both had reporters in the courtroom. Chemjobber and Jyllian Kemsley are curating lists of links.
I've weighed in on the subject before, and my views have not changed. There is plenty of blame to go around. Should Sangji have taken more precautions in running her experiment, the most important of which would have been wearing a lab coat? Certainly. She had to have known better, but she paid the ultimate price. Now, it's past time to decide what responsibility Harran bears in the accident. I think the judge made the right decision in allowing the case to go to trial, and unless the sides strike a plea bargain, a jury will now decide if Harran broke the law. I don't like Professor Harran's chances in front of a jury. While most people who've been in grad school may recognize the lax oversight by Harran as "normal", that doesn't make it legal.
And while Harran faces the possibility of 4.5 years in prison, I still don't think a prison sentence is warranted should Harran be convicted. The most effective and relevant punishment would be something that specifically limits Harran's ability to run a laboratory. What I also find distressing is UCLA's "unwavering" support of Harran. (Side note: Does that include Harran's claim that UCLA never trained him properly?) UCLA is sending a bad message here; schools should make a point of requiring that professors take their responsibilities in managing labs and training students more seriously.