On Accuracy
March 28th, 2013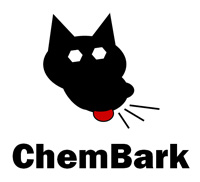 One of the things I take pride in is the accuracy of the information posted to this blog. ChemBark has done a significant amount of original reporting on some pretty massive stories in the world of chemistry. We've publicly exposed scientific fraud, identified cases of ethical misconduct, shone light on peculiar hiring practices, and even reported the results of an ACS election before the ACS/C&EN.
The main purpose of this blog is to bring attention to interesting news in the world of chemical research such that, collectively, we as chemists can analyze the facts and improve ourselves. I try to pay special attention to the types of stories that—for whatever reason—C&EN chooses not to cover. There are people who consider some of these stories to be "negative" or even "gossipy", but I will adamantly maintain that they are also interesting and important.
When stories may cast a member of our field in a negative light, I work especially hard to be fair and get the facts right. I work hard to maintain your trust, and ChemBark has a sterling—if not pristine—record of accuracy. The information posted here over the years rests on a foundation of hundreds of sources. These sources are the heroes of the blog, and we (as a community) owe them an immense debt of gratitude. It takes a great deal of guts to approach an outspoken blogger and share sensitive information, but the result is wonderfully democratic: thanks to the Internet, anybody in our field—not just those privy to private conversations—can participate in the discussion.
So, thanks again to all of you who have passed along or verified information for the blog. Your contribution is greatly valued.
The academic hires thread from yesterday was a good example of the importance of having a variety of sources. I was able to start from a decent base of knowledge, but the bulk of information arrived later, pouring in via hallway chats, e-mails, tweets, and blog comments. Having personally applied to many of the positions on the list, I am fascinated by all of these data. Whom did each school end up hiring? Was each successful candidate more organic/inorganic/biological? What research do they work on? Are there any trends/patterns? How many schools advertised openings but elected not to hire?
There is a wealth of information in that thread, but I am also a little disturbed by some of the comments. I really don't like when people write about something as if they are certain when they are not. The statement:
"Professor A was granted/denied tenure."
is very different from:
"I think/heard Professor A was granted/denied tenure, but I'm not sure."
Please try to avoid playing fast and loose with the facts, because it sidetracks and erodes the validity of the discussion. Also keep in mind that we are talking about real people's lives. If you are going to talk about whether someone was denied tenure or is leaving a school, you had better be right, because this info has the potential to do things like scare away prospective students.
I sign my name to all of the information I post to the blog. If I am uncertain about the validity of a piece of information, I will say so (but, usually, I'll just avoid writing it). And you can probably tell that I am not too shy of a person, but whenever I am uncomfortable sharing my opinions about a subject, I will keep the opinion to myself. While I don't comment or post anonymously, maintaining the ability for readers to comment anonymously is important because it represents a completely open system for keeping me in check (i.e., anyone is free to attack what I post). It also helps foster discussion (because I know some of you fear that your opinions may be held against you). Please do not abuse the system by asserting uncertain information as hard fact. Also, I encourage all readers to treat the facts reported in anonymous comments with a healthy amount of skepticism.
The same goes for all of the comments regarding Stoltz. I have heard all sorts of rumors and have attempted to figure out what, if anything, is going on. I don't have anything useful to report, other than to say that most of what people are saying is pure speculation or incomplete fact. I suppose anyone is free to speculate, but as I said above, you should remember that real people are involved. When I write stuff, I sign my name to it. If you are not so confident of your facts as to be comfortable enough to do the same, perhaps you should hold off on grinding someone through the rumor mill? Just a thought.
I have immense respect for journalists and all the effort it takes to do a solid job of reporting. It pains me greatly to see the dissemination of crappy information, especially in a comments thread here.