Academic Movement and Hires, 2012-2013
March 26th, 2013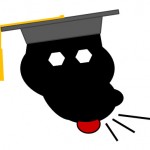 A comment by "Rumor Mill" in the old Nocera thread reminds us that now is a good time to take stock of recent academic poaches and hires. I am certain this list is incomplete; please point out omissions in the comments.
Poaches:
Dan Nocera (MIT to Harvard)
M.G. Finn (Scripps to Georgia Tech)
K.C. Nicolaou (Scripps to Rice)
John Wood (Colorado State to Baylor)
Corey Stephenson (Boston University to Michigan)
Sharon Hammes-Schiffer (Penn State to Illinois)
Kyoung-Shin Choi (Purdue to Wisconsin)
Shih-Yuan Liu (Oregon to Boston College)
Patrick Holland (Rochester to Yale)
Holden Thorp (UNC to WashU, admin)
Andrei Tokmakoff (MIT to Chicago)
Xiaoyang Zhu (UT-Austin to Columbia)
Glenn Micalizio (Scripps Florida to Dartmouth)
Richard McCullough (Carnegie Mellon to Harvard, admin)
Thomas Albrecht-Schmitt (Notre Dame to Florida State)
Vy Dong (Toronto to UC – Irvine)
Phil Castellano (Bowling Green to NC State)
Jeremy Smith (New Mexico State to Indiana)
Adam Braunschweig (NYU to Miami)
Paul Cremer (Texas A&M to Penn State)
Julia Chan (LSU to UT-Dallas)
Brian Shoichet (UCSF to Toronto)
Chulsung Bae (UNLV to RPI)
Scott Snyder (Columbia to Scripps Florida, no Web confirmation yet)
Alexander Deiters (N.C. State to Pitt)
Elizabeth Papish (Drexel to Alabama)
Chuck Wight (Utah to Weber State, admin)
Notable Non-Poach:
Neil Garg staying put at UCLA (despite overtures from NYU and Cornell, we hear. We also hear NYU has struck out on at least one other attempted megapoach.)
New Hires (for 2013):
Yogi Surendranath (MIT)
Adam Willard (MIT)
Steven Malcolmson (Duke)
Jennifer Roizen (Duke)
Amanda Hargrove (Duke)
Ian Tonks (Minnesota)
Jenny Yang (UC – Irvine)
Smaranda Marinescu (USC)
Corinna Schindler (Michigan)
Andrew Ault (Michigan)
Kerri Pratt (Michigan)
Hill Harman (UC – Riverside)
Timothy Newhouse (Yale)
Matthew Lockett (UNC)
Bradley Merner (Auburn)
Joshua Vaughan (Washington)
Paul Bracher (Saint Louis)
Nick Ball (Amherst)
Renee Frontiera (Minnesota)
James Johns (Minnesota)
John Parkhill (Notre Dame)
Jeremiah Gassensmith (UT-Dallas)
Psaras McGreir (Ohio State)
Casey Wade (Brandeis)
John Keith (Pitt, ChemE)
Kristie Koski (Brown)
Leslie Hicks (UNC)
Brad Carrow (Princeton)
Jeff Rinehart (UCSD, awaiting Web confirmation, deferred by 1 year?)
Rebekka Klausen (Johns Hopkins)
Dmitry Peryshkov (South Carolina)
Natalia Shustova (South Carolina)
Loi Do (Houston)
Jason Keith (Colgate)
Johanna Blacquiere (Western Ontario)
Emily McLaurin (Kansas State)
Lei Fang (Texas A&M)
Michael Clift (Kansas)
Fernando Uribe-Romo (Central Florida)
Scott Laughlin (SUNY – Stony Brook)
Ming Ngai (SUNY – Stony Brook)
Emily Pentzer (Case Western)
Sandra Loesgen (Oregon State)
Ksenia Bravaya (Boston U.)
Stephen Burley (Rutgers, senior hire from Eli Lilly)
Benjamin Swarts (Central Michigan)
Kamil Godula (UCSD)
Maciej Walczak (Colorado)
Ryan Hili (Georgia)
Christian Bleiholder (Florida State)
Eugene DePrince (Florida State)
Rylan Lundgren (Alberta)
Zachariah Heiden (Washington State)
Stefano Sacanna (NYU)
Daniel Turner (NYU)
Aaron Van Dyke (Fairfield)
Skye Fortier (UTEP)
Shane Ardo (UC – Irvine)
Maren Buck (Smith)
Yujie Sun (Utah State)
Tim Wencewicz (Washington University)
Nicholas McGrath (Wisconsin – La Crosse)
Josh Vura-Weis (Illinois)
Kenneth Hanson (Florida State)
Sean Roberts (UT – Austin)
Emily Que (UT – Austin)
Abhishek Chatterjee (Boston College)
Charles Mace (Tufts)
Heather Kulik (MIT, ChemE)
Luis Velarde (SUNY – Buffalo)
G. Ekin Atilla-Gokcumen (SUNY – Buffalo)
Bo Li (UNC)
Hannah Shafaat (Ohio State)
Rebecca Taurog (Williams)
Michelle Farkas (UMass – Amherst)
Kabirul Islam (Pitt)
Michael Hilinski (Virginia)
Ed O'Brien (Penn State)
Christopher Uyeda (Purdue)
Jared Delcamp (Ole Miss)
Liang Gao (SUNY – Stony Brook)
Jarrod French (SUNY – Stony Brook)
Jeffrey Warren (Simon Fraser)
Matt Kiesewetter (Rhode Island)
Kang-Kuen Ni (Harvard)
This post will be updated by appending names to the bottom of each list.