One Way for a Journal to Increase Its Web Traffic
March 18th, 2013
My friend Roger was searching for—well, I don't know what he was searching for, but this is what he found: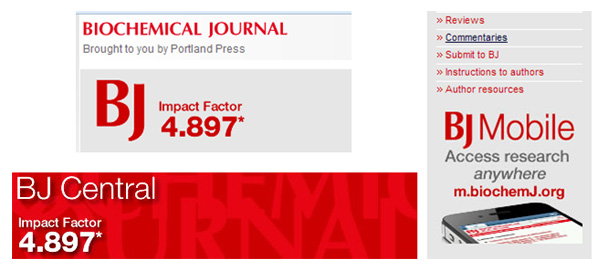 That is from the Web site for the Biochemical Journal, which the editors have decided to call "BJ Central". There's also "BJ Mobile" among a group of other specialized BJ sites. I particularly enjoy the menu option labeled "Submit to BJ".
This set of abbreviations is much less subtle than the two previous front-runners on the puerility scale, PNAS and Anal. Chem. Are the editors really that oblivious?