Liveblogging the 2012 Nobel Prize in Chemistry
October 9th, 2012
Hello, sports fans. Tune in tonight for a very special episode of ChemBark, in which I will be liveblogging the announcement of the 2012 Nobel Prize in Chemistry. Admire my audacity in predicting who will win based on the committee member tasked with making the announcement. Watch in horror as I try to translate Swedish and get a jump on the English-speaking press. It's going to be grand!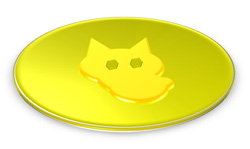 ChemBark's Official List of Odds for the 2012 Nobel Prize in Chemistry
Liveblog entries after the jump…
T+00:31:00 — Ok, ok…GPCRs are fantastic and certainly deserving of a Nobel Prize (in physiology and medicine).
T+00:21:00 — What are the chances these gentlemen are even members of the ACS?
T+00:17:00 — Alright. I'm done. Yes, this work is chemistry, but it's not exactly what I was hoping for. Not that I was hoping for nuclear hormone receptors, but you could see those coming. The GPCRs cut the line.
T+0:015:00 — Horrible phone reception.
T+0:013:00 — Oh, good…it's time for the awkward phone interview.
T+0:010:00 — I don't think this discovery won any of the common "pre-Nobels".
T+0:07:00 — Nope. Robert Lefkowitz and Brian Kobilka for G-protein coupled receptors. Off to Wikipedia…
T+0:01:00 — Lidin right there…inorganic?
T-0:00:00 — Here they come!
T-0:01:47 — The video feed is live. We're just moments away from finding out what biologist has won this year's Nobel Prize in Chemistry!
T-0:09:16 — I'm on the Web feed, loving the house music.

T-0:11:07 — I wonder if Felisa Wolfe-Simon is staring at her phone right now.
T-0:32:56 — Getting close. Time to use the lavatory and prepare for take-off.
T-1:57:01 — Copied below are the five members of this year's selection committee. The chemist chosen to explain the award at the press conference could tip off the area of the prize before the actual announcement is made. Last year, Sven Lidin did an excellent job explaining quasicrystals. Now, he is chairman of the committee.
Sven Lidin (Chairman)
Professor of Inorganic Chemistry
Gunnar Karlström
Professor of Theoretical Chemistry
Måns Ehrenberg
Professor of Molecular Biology
Jan-Erling Bäckvall
Professor of Organic Chemistry
Astrid Gräslund (Secretary)
Professor of Biophysics
T-2:02:02 — Ooooh…the official countdown timer has started. You can catch the live Webcast of the announcement here.
T-2:05:00 — Those were some great tacos.
T-3:47:00 — It's time for me to go purchase my traditional Nobel meal of tacos and lemonade for good luck.
T-5:20:00 — The tension is building… I don't know why, but I've got a good feeling about this year's prize. My gut says it's actually going to go to a chemist (who works in a real chemistry department and is a member of his country's chemical society).
T-7:45:00 — It's official: today's the busiest day (in terms of page views) in the blog's history….and there are still five hours left.
T-8:35:00 — OK, fixed. False alarm on the Swedish hacking conspiracy. It was a buggy plugin used to run that poll from several posts backs.
T-8:40:00 — Whoa. What happened to the front page of the blog? The left sidebar is all messed up. Are the Swedes hacking ChemBark?
T-18:30:00 — It is kind of sad that people feel a Nobel Prize is necessary to complete a chemist's credentials for admission to the Hall of Chemical Fame. Most of the chemists people remember are those who won prizes. Kids nowadays don't know who chemists like Saul Winstein, Paul Bartlett, and Wallace Carothers were, just like they don't go out and buy Madden to take snaps as Fran Tarkenton.
T-19:51:00 — The prize in physics is off the board and chemistry is on the clock…