Predictions for the 2012 Nobel Prize in Chemistry
September 10th, 2012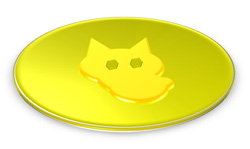 We are exactly one month away from the announcement of the 2012 Nobel Prize in Chemistry, so it's time for ChemBark to commence its traditional rampant speculation.
Presented below is the official ChemBark list of odds against winning the 2012 Nobel Prize in Chemistry. The list is a revised version of last year's predictions, where I shamefully neglected to score the discovery that won. Quasicrystals seemed to come out of nowhere. It'll never happen again; I promise.
Once again, the candidates are sorted below by discovery/invention rather than by scientist. The lists of scientists can get complicated. Some are listed more than once. In cases where someone not listed could easily share in the prize for the associated discovery, a "+" is listed. In cases where one of the scientists listed could easily not share in that prize, a "–" is listed.  The odds are reported in "odds against" format. Remember, this list attempts to address who will win the prize this year, not who should win the prize. There's a big difference.
Odds Against Winning the 2012 Nobel Prize in Chemistry

Nuclear Hormone Signaling,
Chambon/Evans/Jensen, 6-1


Bioinorganic Chemistry,

Gray/Lippard/Holm/–, 7-1


Spectroscopy & Application of Lasers,

Zare/Moerner/+, 8-1


Techniques in DNA Synthesis,

Caruthers/Hood/+, 13-1


The Field

(everything not listed), 14-1


Electrochemistry/Electron Transfer,

Bard/Hush/Gray/–, 19-1


Biological Membrane Vesicles,

Rothman/Schekman/+, 19-1


Instrumentation/Techniques in Genomics,

Venter/+, 24-1


Molecular Studies of Gene Recognition,

Ptashne, 24-1


Polymer Science,

Matyjaszewski/Rizzardo/+/– 24-1


Organic Electronics,

Tang/+, 49-1


Solar Cells,

Grätzel/+, 74-1


Nanotechnology,

Lieber/Whitesides/Alivisatos/Mirkin/Seeman/+/–, 74-1


Transmission Electron Aberration-Corrected Microscopy,

Haider/Rose/Urban, 74-1


Chemically-Amplified Photoresists,

Frechet/Willson, 74-1


Protein Folding,

Hartl/Horwich/+, 74-1


Mechanistic Enzymology,

Walsh/Stubbe/+/–, 99-1


Lithium-Ion Batteries,

Goodenough, 99-1


Development of the Birth Control Pill,

Djerassi, 99-1


Molecular Modeling and Assorted Applications,

Karplus/Houk/Schleyer/Miller/+/–, 99-1


Applications of NMR Spectroscopy,

Waugh/Pines/Roberts/McConnell/+/–, 99-1


Development of Chemical Biology,

Schultz/Schreiber/+, 99-1


Self-Assembly,

Whitesides/Nuzzo/Stang/–, 149-1


Pigments of Life,

Battersby/+, 149-1


DNA Methylation,

Cedar/Razin/+, 149-1


Small Regulatory RNA,

Ambros/Baulcombe/Ruvkun, 149-1


Eukaryotic RNA Polymerases,

Roeder, 149-1


Contributions to Theoretical Physical Chemistry,

Rice/+, 149-1


Metal-Organic Frameworks,

Yaghi/Ferey/Kitagawa/+/–, 149-1


Bio- & Organo-catalysis,

List/Lerner/Barbas/+/–, 149-1


Alternative Nucleic Acid Motifs,

Rich/+, 149-1


Hydrogen Maser,

Kleppner/+, 149-1


Drug Delivery/Tissue Engineering,

Langer/+, 149-1


Assorted Protein Work,

Levitzki/Hunter/Pawson/+, 149-1


Novel Cancer Therapeutics,

Ullrich/+, 149-1


Combinatorial Chemistry/DOS,

Schreiber/+, 199-1


Leptin,

Coleman/Friedman/Leong, 199-1


Zeolites,

Flanigan/+, 199-1


Fluorocarbons,

DuPont/Curran/–, 199-1


Dendrimers,

Frechet/Tomalia/+, 199-1


Organic Synthesis,

Evans/Danishefsky/Nicolaou/Ley/Trost/Stork/Wender/Kishi/+/–, 249-1


Mechanical Bonds and Applications,

Sauvage/Stoddart/+, 299-


Contributions to Bioorganic Chemistry,

Breslow/Eschenmoser/+, 299-1


Understanding of Organic Stereochemistry,

Mislow, 399-1


Molecular Machines,

Stoddart/Tour/+/–, 499-1


Molecular Recognition,

Dervan/+, 999-1


Astrochemistry,

Oka, 999-1

Notes

1. This rundown is meant to approximate fair odds (without a built-in vig). In case you don't know how this way of reporting odds works, the listed numbers ("m-n") mean the associated entry has an expected probabilty to win of n/(m+n). Thus, 4-1 odds equates to a 20% expectation of winning. If your pick wins at 4-1 and you've bet $1, you get paid $5 ($4 + your $1 bet back) minus the house's vig.

2. I'm not taking any wagers.

3. The (qualitative) criteria that went into assigning these odds were discussed in a previous post. Results from old predictions were also discussed in a previous post.

4. I don't think any of the chemists on my previous list died within the past year (which is important, since awards are not made posthumously).

5. Lieber and Alivisatos make a huge jump up the rankings in the wake of receiving the 2012 Wolf Prize in Chemistry, but I am still skeptical about nanotechnology winning a Nobel until there is a monster, practical achievement. Ronald Evans took the 2012 Wolf Prize in Medicine, but the nuclear hormone receptor group has already been on short odds for quite some time.

6. Dan Shechtman is a professor of materials science and won a Wolf Prize in physics, not chemistry, which is probably why he escaped my notice. I've gone back through the list of Wolf Prizes in subjects other than chemistry and added the following discoveries: Transmission Electron Aberration-Corrected Microscopy (physics, 2011); giant magnetoresistance (physics, 2007); hydrogen maser (physics, 2005); novel cancer therapeutics (medicine, 2010); DNA methylation (medicine, 2008).

7. Alexander Rich, a past winner of the Welch Award, has been added for his work with nucleic acids.

8. The last five prizes have gone physical/materials (quasicrystals), organic (organopalladium chemistry), biological (ribosome), biological (GFP), physical/surfaces (Ertl). It has been a long time since something distinctly inorganic won, unless you are going to count organopalladium (2010) or Grubbs/Schrock (2005). Perhaps inorganic is due? Or perhaps it is time for chemistry to take a side step for biology again?

9. The Nobel Committee for chemistry this year is a pretty diverse group. I don't think there is an obvious bias that would favor a prize going to one particular sub-discipline over another.

10. Who is my final prediction for the 2012 Nobel Prize in Chemistry (i.e., my one pick if someone were to put a gun to my head and say that a winning prediction was the only thing that would save my life)?  I'm going with the nuclear hormone signaling people, Chambon, Evans, and Jensen.  Last year was distinctly physical, so maybe biology is next in line? Also, these guys are getting up there in years, which adds an extra incentive for their recognition now instead of kicking the can down the road. They have won everything else, so their credentials are well established. I think this is the year it finally happens.

This post will be updated with links to other fresh (2012) predictions as they appear on other blogs.  For links to past predictions made by other sites, see the bottom of this post.

2012 predictions: Curious Wavefunction, Derek Lowe, Musings on Music and Life, Everyday Scientist, Brent Neal, Thomson-Reuters, Nanotella, Reddit Chemistry, Karin Bojs.

2012 press: Slate, Chemistry World Blog.

For more random #Nobel thoughts and chemistry banter, follow @ChemBark on Twitter.