Long Weekend, Big Plans
August 31st, 2012
My plans for Labor Day weekend are all set thanks to a nice discovery during a group clean-up yesterday: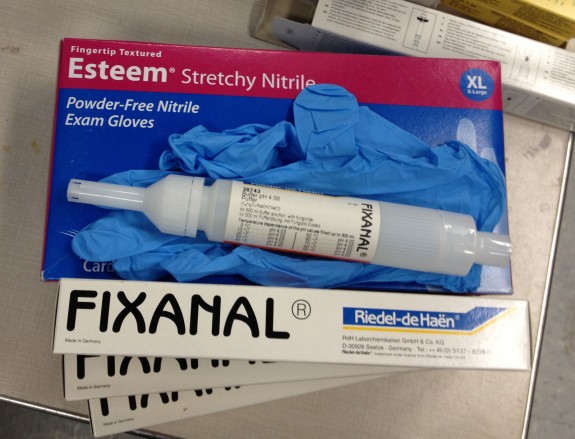 Plenty of gloves? Check. Multiple boxes of FIXANAL? Check.
Who would name a brand of buffer concentrates "FIX ANAL" and shape the container like a…well…errrr?
Germans. That's who. I guess you can just add this to the list of cross-cultural marketing blunders, though I am not certain that there wasn't someone who did this on purpose. Who else sells buffer mix in an odd tube like that?