A Quick Programming Note: "Communicating Chemistry"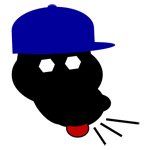 While the experience probably won't be as meta as a seminar on how to give seminars or a paper on how to write papers, I am stoked that Stuart Cantrill will be visiting Caltech this Friday to give a talk on "Communicating Chemistry." It is lamentable that graduate students receive no formal training in this subject, because a number of people in our field could use it. Stu is the chief editor of Nature Chemistry, and I imagine he has seen his fair share of excellent examples of prose and figures, as well as numerous examples of what not to do.
For those of you at Caltech—ChemBark's top school in terms of traffic—Stu's talk will start at 2:30 pm in 153 Noyes. And since I don't think this announcement made it on to the grad student listserv, those interested in learning (in general) about careers at chemical journals/publications are invited to come out to 318 Schlinger at 5 pm and meet Stu for a Q&A on the subject. Please spread the word and/or spam the listserv. There will be cookies.