Superlabs and the Expendability of Grad Students
April 19th, 2012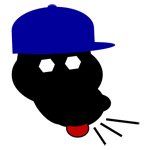 Commenter Eugene has been leaving comments on ChemBark since before it was ChemBark. Last month, he posted some interesting thoughts in the thread about professors who pose for publicity shots doing lab work. I have copied his comment here in its entirety:
Once your group gets to a certain size, you do not really have to worry about the cost of failure anymore. The successes more than make up for it. It's not a bad thing, it's just the way it is and not enough chemistry professors who want to be big shots but are at middling chemical departments realize it.

What I mean is someone like Robert Langer takes credit for the successful grad students and the succesful companies, and there are just so many of them, that the ones who fail are forgotten about in light of the success. The better you can manage everything, the bigger your empire will be. Plus it helps to be in a university that attracts students who are very motivated.

If you're in charge of a small group, then the failure of a graduate student to get any papers will be magnified since you don't have too many offsetting grad students that are publication machines. In fact, you might have none. I've seen a few profs with medium-sized groups that were taking off, but were blinded by their own hubris, forgot that they were not in a top ten school, and decided to 'fire' two or three students or postdocs who weren't performing well enough (not getting a Jackass or Andjewandte or not coming in on the weekend). Not only does this cause potential students in a non top ten school avoid you (since they care more about lifestyle and not monastic scientific pursuit), but it magnifies the failures of your remaining students (should they happen) as your own failures. Automatically, you're now an average scientist for the rest of your career and not Robert Langer. Not that there is anything wrong with that, as you can do very good science and pay more attention to individual students, but that's not what some of the more ambitious types wanted before they cannibilized their group. The lesson is get big as fast as possible with as many driven types as possible and then just sit back and manage your success. You have to get rid of someone who creates a bad group dynamic or is lazy or just plain stupid of course, but once it starts being every second person who works for you, then you're not doing it right (unless you're in a really crappy department). Once you're going, you can move to better and better departments and become bigger and bigger and have to worry about failure even less.

The same effect used to work in pharma. If you're the CEO of a start-up, when your drug fails, your failure is huge. You're out of business. If you're the CEO of a big pharma company and a few candidates fail Phase II, it's no biggie because you're got good phase III data on that one cholesterol lowering candidate that will pay the cost of failure for the others.
That's some biting analysis, filled with all of the cynicism and bitterness one expects of a recent product of graduate school in chemistry. Of course, none of the analysis had to do with the topic of that post—pictures of professors working in labs—so just to make sure Eugene's thoughts didn't get lost in the shuffle of the other thread, I wanted to unpack them here.
While it's more than a bit cynical, the point that Eugene makes about large groups' affording their PIs protection from a degree of failure is absolutely correct. PIs are judged by the magnitude and number of their accomplishments, not by unspectacular failures. In all of the farkakte metrics used to judge research productivity (e.g., paper count, h-index, total citations), I have never seen someone divide the metrics of accomplishment by the number of graduate students and postdocs required to achieve them. The situation is not unique to chemistry. Reggie Jackson is remembered as one of baseball's greatest hitters, despite the fact that he holds the dubious honor of being the MLB's all-time leader in career strikeouts. But people don't remember the 2,597 strikeouts; they remember the handful of home runs he hit in the clutch.
Getting back to chemistry, let me start by stating that I think it's great when professors establish themselves to the point that they have the flexibility to fail. It is a deserved product of success, and everyone should be so fortunate in their jobs. Getting to this point probably also helps take the heat off of students in the lab. And when students "fail" (or flounder or whatever), I don't think you can blame the PI solely (or even primarily). A lot of factors influence these outcomes, ranging from things that can be controlled (intelligence, lab skills, motivation, work ethic, design of experiments) to those that can't (bad luck, family issues, medical issues).
What worries me about "superlabs" is that by their design, one or more students is probably destined to be ignored not because of his or her personal failings in lab, but because the number of available professor-hours in a year is limited. Eugene is making the point that professors in superlabs need only pay attention to a fraction of their students because their accomplishments will be enough to support the machinery of the superlab and ensure its continued existence. In this model, a professor actively makes a decision to ignore some students. That idea is extraordinarily cynical, but I am not at all sure it can be ruled out.
My view is that one needn't adopt as cynical a view to show what is effectively the same outcome. That is, I will assume that professors want to pay attention to all of their students, but sometimes, they just can't. I assume that professors sleep, eat, commute, attend to personal hygiene, spend time with their families, watch television, and do other "normal" stuff we expect of human beings. These activities require time, and together, probably account for more than half of the day. Even if you are going to spend the entire balance of time performing "work", there is a lot of work to get done. You've got to teach, prepare for class, hold office hours, write grants, write reports, serve on committees, go to departmental meetings, meet with speakers, referee papers, keep up with the literature, travel to conferences, give talks, and write letters of recommendation. I am sure I have missed some things, but that is already a lot of stuff and it doesn't even begin to address advising students—or ancillary work such as consulting or running start-ups. It is an absolute miracle that people can do all of these things and run groups of 10+ students and postdocs, let alone 30+ or 40+. In these cases, it's almost inevitable that some students will fall by the wayside.
In an era where we have a surplus of freshly minted chemists and a dearth of jobs, I think our field should consider whether it wants to encourage the model of superlabs run by single professors. I personally like the idea of incorporating senior investigators into these research groups to serve as "minibosses" that can provide hands-on expertise and advising. In defense of Langer's superlab, which might be the biggest in all of chemistry, it is my understanding that he does employ a group of senior scientists as lieutenants to oversee his various subgroups. But, by and large, I don't think this idea is very common in chemistry. I think a lot of people feel the money for one senior scientist is better spent on multiple students and postdocs, and the delegation of authority is something many professors loathe to accept. While every lab is different, as time goes on, professors' increasingly jammed schedules are bound to take a toll on advising. Graduate schools must watch out for their students, because many overextended professors will not.