Professorial Portraits
March 29th, 2012
My apologies for the lack of posting this week. My plan was to attend the ACS National Meeting in San Diego—for the first time with official media credentials. Unfortunately, my girlfriend took a shortcut down a flight of stairs this Saturday and broke her leg in two places. So, instead of playing intrepid reporter this week, I've been playing unregistered nurse. It's not so bad; I have a fetish for crutches and find people who walk with them to be incredibly sexy.
In the run up to the meeting, C&EN has been running the following advertisement for an opportunity to meet 2012 Priestley Medalist Bob Langer in San Diego: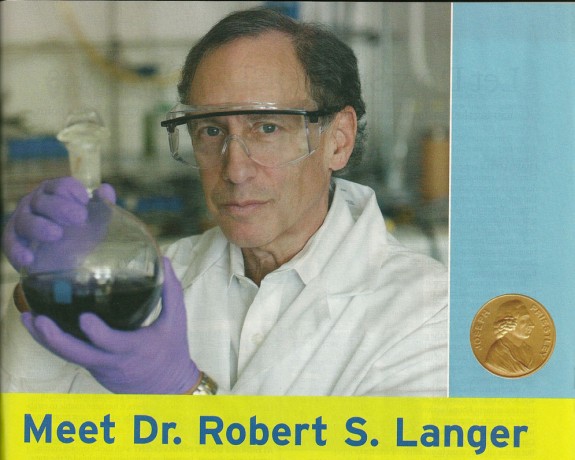 Is anyone else amused when they see an established professor photographed performing lab work? Langer has an army of students and postdocs; I sincerely doubt he spends much time in lab contemplating the blue color of solutions in round-bottomed flasks. Perhaps these photos can offer some value with respect to attracting public interest to a desk-based scientist, but the advertisement run by ACS Publications was obviously not intended for such an audience—the only people who subscribe to C&EN are chemists.
A quick search of the Internet reveals other examples of profs photographed at work in the lab. As a service to the media, I have included sample captions for use in future press releases.
There are plenty of other examples online—feel free to share your favorites. I am particularly fond of Nocera's. Professors who desire high-powered non-lab portraits should consider taking the advice of these astute Stanford students.