WWWTP? – Beauty Products Edition
March 1st, 2012
Today's image was kindly sent in by Santiago, who stumbled across this scene at the Globus department store in Geneva, Switzerland: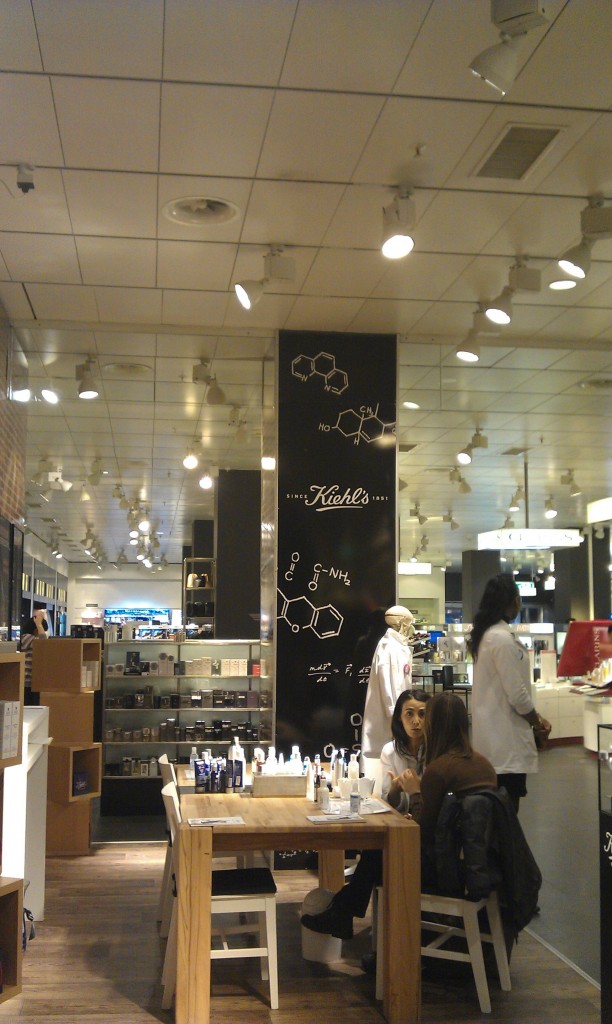 (click to enlarge)
Kiehl's makes beauty products, and what could be more beautiful than phenanthroline, right? I sure hope there is plenty of carbon monoxide in my skin cream—especially carbon monoxide that's missing four electrons.
But not all is wrong in the world of chemical art: check out the cool gate at Yale that See Arr Oh found. The chemical structure represents a tetrapeptide that spells out Y-A-L-E (tyrosine-alanine-leucine-glutamic acid). Pretty cool.