WWWTP? – MORE University Decorations
February 20th, 2012
It's déjà vu all over again. Today's edition of What's Wrong with this Picture? comes to us courtesy of a concerned reader who discovered this grotesque conference room at Iowa State University: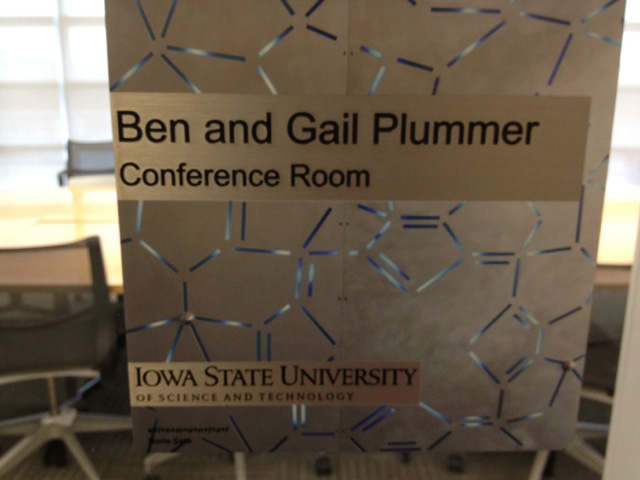 If I were Ben or Gail Plummer, I'd be furious. These structures are a hot mess. Texas carbons, irregular bond angles…yuck.
Remember the new undergraduate labs at Georgia Tech? It seems interior decoration with nonsensical chemical structures is really catching on.
If you encounter chemical nonsense you'd like to share, please send it in. Blog editors are standing by.