Power Couples in Chemistry
February 15th, 2012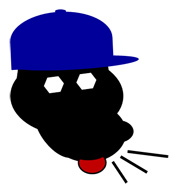 In honor of Valentine's Day, I attempted to salvage a post from my (defunct) personal blog in which I had ranked the top 5 "power couples" in chemistry. Unfortunately, the Internet Archive's spider somehow managed to miss it, and I fear that the thread has been lost forever. All I can remember is that I ranked Jackie Barton & Peter Dervan (Caltech) first, Laura Kiessling & Ron Raines (Wisconsin) second, then somewhere down the line were Mary & David Gin (Illinois). I know that was waaaay back in March 2006, but if you can remember the others, leave a comment.
While controversial rankings have become a staple of ChemBark, I am going to take a pass on updating my list for 2011. It's just too difficult, though I'd definitely add Christina White & Marty Burke (Illinois) to the mix—I'm a big fan of both.
So, no new rankings, but I do have an interesting story about the old "power couples" post.
As you might imagine, I occasionally receive IRL/human feedback on the blog—both positive and negative. The feedback runs the gamut from dirty looks across hallways to direct, verbal accostings, and it comes from people at all levels of our grand institution (from undergrads to retirees). I am always willing to awkwardly accept praise or criticism, though afterward, I usually end up wishing the discussion had occurred in a comments thread where more people could benefit from it.
So anyway…in March of last year, we had a big party at Caltech to celebrate my current advisor's 75th birthday. The event was staged on the Saturday before the ACS National Meeting in Anaheim, and many of chemistry's brightest stars were able to attend. It was a really fun night.
As things were wrapping up, my eyes caught a former grad student from our lab directing a woman through the crowd. I was the obvious target of their advance. The woman's face was instantly familiar, but it took me a couple of seconds to realize…
Hey, that's Laura Kiessling!
In the next three seconds, my mind raced through the familiar routine:
Uh, oh…what have I said about Laura Kiessling? Hmmmmm. And this was such a good night. Ugh.

It was great to meet Prof. Kiessling, and as we exchanged hellos, it clicked that I had mentioned her and Ron Raines (who would join the conversation a few moments later) in the "Power Couples" post. Sure enough, that ended up being the first topic of conversation:
LK: We've got a bone to pick with you.
PB: Ah, ok.
LK: You had a post on your blog about the top power couples in chemistry, and you only ranked us number #2!
The conversation was all in good fun, and they were both very nice. I conceded that those rankings were many years old and in desperate need of an update.
But, of course, I never delivered that update and I won't provide it now, either. But if you want to have a go, dear readers of ChemBark, please feel free…