WWWTP? – Creepiness at Phenomenex
January 23rd, 2012
It's time for another edition of WWWTP?, which in this case, could just as easily stand for "What's Wrong with these People?"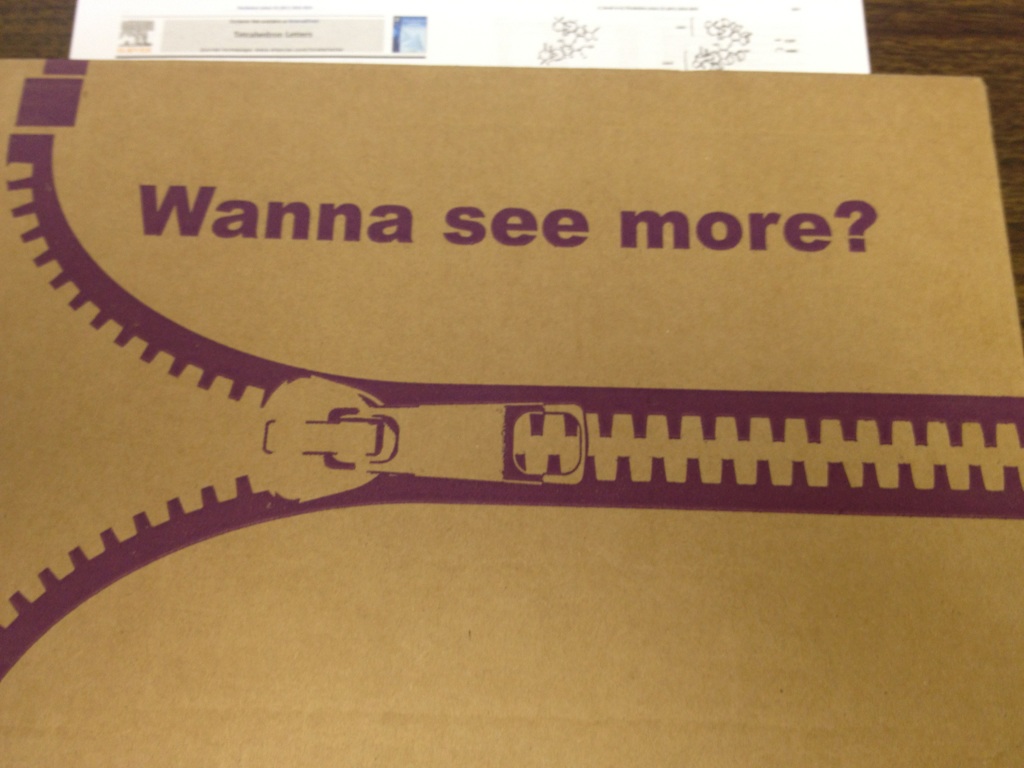 This image was kindly forwarded to ChemBark by a concerned reader and patron of Phenomenex. The company ships their products in these sexually suggestive cardboard boxes. The innuendo would make sense and qualify as mildly clever double entendre if the company dealt with genomics, but Phenomenex sells chromatography supplies. I guess someone thought they had a good idea and decided to roll with it: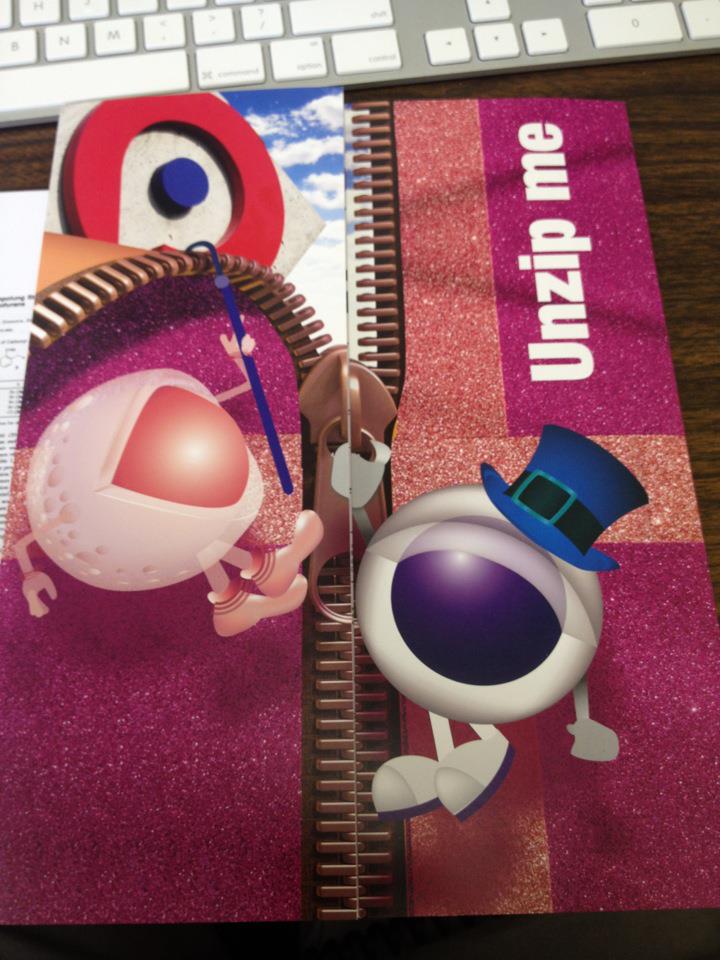 Inside the box, a colorful brochure contained less disguised innuendo: the words "unzip me" and what appears to be anthropomorphic female genitalia with legs and a cane. Closer inspection of the Phenomenex Web site reveals that these characters are based on an astonishingly yonic logo for Kinetex (R), the company's core-shell adsorbent materials for chromatography. Hmmm.
I feel it necessary to warn any of you who might be (i) charged with purchasing HPLC supplies and (ii) perverted, that I hear the customer service at Phenomenex is awful.