Make Safety Training a Part of Group Meetings
January 10th, 2012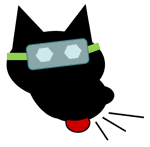 Just like there is large subset of the Christian population that proclaims faith to be of deep personal importance but rarely finds time to attend weekly church services, there is a large contingent in academic chemistry that proclaims safety as the "top priority" but rarely finds time to participate in proper training. Where there are Christians who only make it to church once a year for Easter services, there are chemists who only bother with training during a 30-min annual refresher course. And just how calamitous personal events (e.g., life-threatening medical diagnoses) are often the only effective means of driving people to experience meaningful spiritual rebirth, it usually takes a tragic event to befall a chemist for an academic department to change the way it approaches safety.
In matters where science and religion clash, I will always side with science, but let's not pretend scientists are immune to the hypocrisy of compromising their core values out of apathy or laziness. For the slogan "safety first" to carry any weight, it must be backed with action. Such action is generally missing from academic labs, where the slogans "papers first" or "money first" would probably be more suitable. If safety truly ranked first, we would spend more time on it than a few perfunctory lab inspections scattered around an annual refresher course.
If the importance of safety is genuinely held in such high regard—nobody will openly assert that safety is unimportant—then why aren't training and compliance a bigger deal in academia? Sadly, the laxity of safety is so ingrained in our culture that the deficient system is perceived as normal. It wasn't too long ago that R.B. Woodward proudly posed for photographs while smoking in his laboratory. In order to achieve meaningful improvement, someone is going to have to counteract this tremendous inertia and change the system.
There is probably a reluctance on the part of professors to institute any significant change because it will "eat up" valuable time. Every minute spent on safety training is a minute not spent running experiments. This fact I will concede, but there is one grand tradition of academic chemistry that manages to weather this criticism: the weekly group meeting. Practically every research group in the world abandons the lab to discuss their experimental results on a weekly basis. A significant fraction of these groups also invest time formally reviewing papers from the recent literature. The tacit implication of holding these meetings is clear: (i) results are important and (ii) keeping up with the literature is important. I see no reason why safety training should not be incorporated into weekly group meetings to emphasize that safety is also important.
How would such a plan be implemented? Professors could either devote an entire meeting (at some regular interval) to safety, or they could make safety a small part of every meeting. For instance, each time a student presents her research results, she could also include one slide devoted to safety. The lesson could deal with a hazard related to one of her experiments, or it could be something more general. The weekly emphasis on safety will help to reinforce the material by repetition and build a perceivable commitment to safety. From the standpoint of risk management, an ancillary benefit of having formal presentations is the creation of a paper trail (i.e., slides) that affirms training is conducted regularly.
The death of Sheri Sangji could have sparked a born-again devotion to safety in academia, but unfortunately, the progress seems largely limited to UCLA. Three years removed from Sangji's death, many of the circumstances that led to her demise are still common problems in academic chemistry: there are many lab workers who don't know when to use a cannula or that being contaminated with a pyrophoric material does not mean you must avoid the safety shower.  There are still people who fail to wear lab coats when working with nasty reagents—or who use lab coats made of polyester or cotton in blissful ignorance of their flammability. As with Sheri Sangji's death, the news of the draconian charges leveled against Patrick Harran represents another opportunity for we, as chemists, to reassess our values and how we conduct research. While weaving safety into the "traditional" group meeting will not replace the need for hands-on training or enforcement of compliance, even if only in small amounts, it will be beneficial for safety to be included within this sacrosanct ritual. For any value to take hold, it must be practiced religiously.