Now Buckyballs, Too?
December 10th, 2011
On a recent cross-country flight, I happened upon this advertisement on page 125 of the Holiday 2011 edition of SkyMall: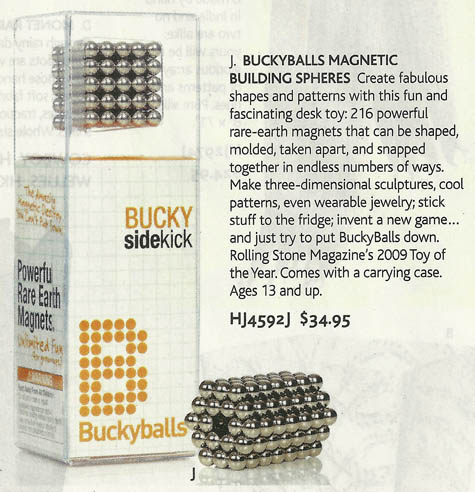 As if it wasn't bad enough that some despicable marketing hacks re-branded the term "organic", now "Buckyballs" has been pilfered from the world of chemistry. Sadly, a Google search of the term returns the toys before the molecules. I don't understand what, exactly, is so "bucky" about these balls. I also don't understand how you could get away with trademarking that name, which has famously referred to C60 and friends since the 1980s.
I hope these toy makers get lumps of coal in their stockings this Christmas.