Another Reason to Wear Safety Glasses
December 5th, 2011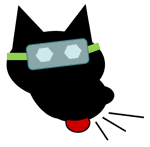 One overlooked aspect of the importance of wearing safety glasses in lab is the protection they afford to UV light. A report in today's Harvard Crimson reminds us of this fact:
On Tuesday afternoon, about 60 LPSA students headed to Science Center 117 to complete the last lab of the semester, which involved observing DNA samples placed on a transilluminator that emitted ultraviolet light.
Although a protective shield is supposed to cover the device whenever students make observations, some students did not use the shield correctly while viewing their samples. Some were also not wearing safety goggles, resulting in temporary injury to their eyes that caused irritation and blurry vision a number of hours later, according to students in the course.
A number of students were sent to the hospital, although no one is expected to suffer permanent damage. This incident should serve as yet another reminder that you can't get lazy about personal-protective equipment in lab just because "oh, we're not working with fire or chemicals, so it should be okay". Also, while it sucks to have to be the bad guy, when you are a TF (or TA, in non-Hahvahd speak), you must continually pester students who fail to wear their safety gear.
While almost all laboratory safety glasses sold nowadays have a UV-protective coating, one easy way to tell if yours do is to use your set-up for running TLCs. When you put your glasses in between your UV lamp and a fluorescent TLC plate, the fluorescent green color should go away.