WWWTP? – Lab Decor Edition
October 19th, 2011
Today's edition of What's Wrong with this Picture? was sent in by an astute reader from Atlanta:
I've been a reader for a while, and when I saw these doors and signs on all of the chemistry labs at the new Undergraduate Learning Commons at Georgia Tech today, I immediately thought of your blog.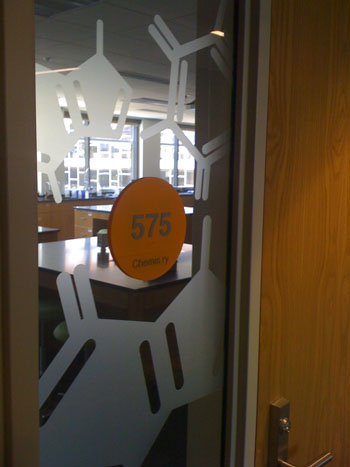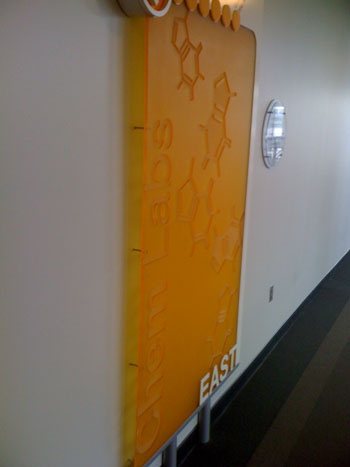 Incidentally, the missing "T" in the first picture is not the answer (the theft of "T"s from campus signs is a tradition at Georgia Tech). The problem, of course, is the myriad of Texas carbons in these Lewis structures. While I love the H2C= groups bonded directly to the benzene rings, what really gets me going are the triple bonds at the bridgeheads of the fused ring systems. Brilliant.
I think I'll have to retire the WWWTP genre, because I can't think of a worse place to post fakakta Lewis structures than the entrance of an orgo lab designed to teach undergrads to learn chemistry. This is the Sgt. Pepper's of chemistry mistakes. Game over.