One Name, Too Cool
My advisor passed along a paper for me to read that blew my mind. The corresponding author has but one name…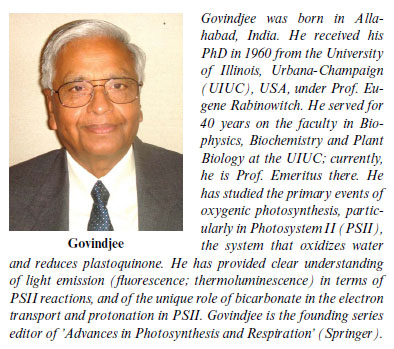 So…
Fashion has Fabio;
Music has Madonna;
Biochemistry has Govindjee.
A quick bit of research from his Web site reveals:
I use only one name; Govindjee is my given name; my family name is "Asthana", but I do not use it. My wife uses "Rajni Govindjee" as her name, and our children use "Anita Govindjee" and "Sanjay Govindjee" as their names. My departmental friends call me "Gov".
I like his style. It balances out all of the German chemists who—back in the day—added fake middle initials to distinguish themselves from one another in the literature.