Predictions for the 2011 Nobel Prize in Chemistry
September 7th, 2011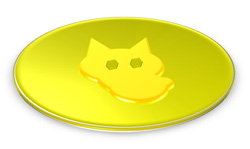 We're less than one month away from the most exciting time of the year…the Nobel Prize in Chemistry is set to be announced on October 5th.
Presented below is the official ChemBark list of odds against winning the 2011 Nobel Prize in Chemistry.  The list is a revised version of last year's predictions, where the discovery with the third-best odds ended up winning and the esteemed institution that is USA Today contacted your humble blogger for a quote (thanks to a kind reference from David Pendlebury, the gentleman who predicts prizes for Thomson Reuters). 
Anyway, the candidates are sorted below by discovery/invention rather than by scientist.  The lists of scientists can get complicated.  Some scientists are listed more than once.  In cases where someone not listed could easily share in the prize for the associated discovery, a "+" is listed.  In cases where one of the scientists listed could easily not share in that prize, a "–" is listed.  The odds are reported in "odds against" format.  Remember, this list attempts to address who will win the prize this year, not who should win the prize.  There's a big difference.
Odds Against Winning the 2011 Nobel Prize in Chemistry – UPDATED 9/28
Spectroscopy & Application of Lasers

, Zare/Moerner/+, 6-1


Nuclear Hormone Signaling

, Chambon/Evans/Jensen, 7-1


Bioinorganic Chemistry
, Gray/Lippard/Holm/–, 8-1


Techniques in DNA Synthesis

, Caruthers/Hood/+, 10-1


The Field (everything not listed)

, 11-1


Electrochemistry/Electron Transfer

, Bard/Hush/Gray/–, 19-1


Instrumentation/Techniques in Genomics

, Venter/+, 19-1


Biological Membrane Vesicles

, Rothman/Schekman/+, 19-1


Molecular Studies of Gene Recognition

, Ptashne, 19-1


Polymer Science

, Matyjaszewski/Rizzardo/+/– 29-1


Organic Electronics

, Tang/+, 49-1


Solar Cells

, Grätzel/+, 74-1


Chemically-Amplified Photoresists

, Frechet/Willson, 74-1


Mechanistic Enzymology

, Walsh/Stubbe/+/–, 74-1


Lithium-Ion Batteries

, Goodenough, 99-1


Development of the Birth Control Pill

, Djerassi, 99-1


Molecular Modeling and Assorted Applications

, Karplus/Houk/Schleyer/Miller/+/–, 99-1


Applications of NMR Spectroscopy

, Pines/Roberts/McConnell/+/–, 99-1


Development of Chemical Biology

, Schultz/Schreiber/+, 99-1


Self-Assembly

, Whitesides/Nuzzo/Stang/–, 149-1


Pigments of Life

, Battersby/+, 149-1


Small Regulatory RNA

, Ambros/Baulcombe/Ruvkun, 149-1


Nanotechnology

, Lieber/Whitesides/Alivisatos/Mirkin/Seeman/+/–, 149-1


Eukaryotic RNA Polymerases

, Roeder, 149-1


Contributions to Theoretical Physical Chemistry

, Rice/+, 149-1


Bio- & Organo-catalysis

, List/Lerner/Barbas/+/–, 149-1


Drug Delivery/Tissue Engineering

, Langer/+, 149-1


Combinatorial Chemistry/DOS

, Schreiber/+, 199-1


Leptin

, Coleman/Friedman/Leong, 199-1


Metal-Organic Frameworks

, Yaghi/Ferey/Kitagawa/+/–, 199-1


Zeolites

, Flanigan/+, 199-1


Fluorocarbons

, DuPont/Curran/–, 199-1


Dendrimers

, Frechet/Tomalia/+, 199-1


Mechanical Bonds and Applications

, Sauvage/Stoddart/+, 299-1


Understanding of Organic Stereochemistry

, Mislow, 299-1


Contributions to Bioorganic Chemistry

, Breslow/Eschenmoser/+, 299-1


Organic Synthesis, Evans/Danishefsky/Nicolaou/Ley/Trost/Stork/Wender/Kishi/+/–, 299-1
Molecular Machines

, Stoddart/Tour/+/–, 499-1


Molecular Recognition, Dervan/+, 999-1
Astrochemistry

, Oka, 999-1

Notes

1. This rundown is meant to approximate fair odds (without a built-in vig).  In case you don't know how this way of reporting odds works, the listed numbers ("m-n") mean the associated entry has an expected probabilty to win of n/(m+n).  Thus, 4-1 odds equates to a 20% expectation of winning.  If your pick wins at 4-1 and you've bet $1, you get paid $5 ($4 + your $1 bet back) minus the house's vig.

2. I'm not taking any wagers.

3. The (qualitative) criteria that went into assigning these odds were discussed in a previous post.  Results from old predictions were also discussed in a previous post.  

4. Walsh and Stubbe's receipt of the Welch Award Wolf Prize significantly bumps up the chance that mechanistic enzymology is recognized.

5. The nuclear hormone signaling guys are kind of getting up there in years.  I wouldn't be surprised if this fact entered into the equation for their seeing a prize sooner rather than later.

6. Who is my final prediction for the 2011 Nobel Prize in Chemistry (i.e., my one pick if someone were to put a gun to my head and say that a winning prediction was the only thing that would save my life)?  I'm going with the laser people, Zare and Moerner, for a second year in a row.  Last year was distinctly organic and the prize before that was structural biology.  Is it p-chem's turn?  I wouldn't be surprised.

This post will be updated with links to other fresh (2011) predictions as they appear on other blogs.  For links to past predictions made by other sites, see the bottom of this post.

2011 predictions: Curious Wavefunction, Everyday Scientist, Interfacial Digressions, Thomson Reuters (podcast), In the Pipeline, Reddit people, Lamentations on Chemistry, Unstable Isotope

2011 press: Science Insider, Discover Magazine, LA Times, Heute