The Sezen Files – Part III: And What of Sames?
July 15th, 2011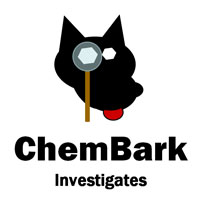 Bengu Sezen is a monster.  There can be no doubt of that.  She purposely fabricated data for self-advancement, showed utter contempt for the scientific community by publishing these lies, and demonstrated an egregious lack of consideration for her colleagues in her desperate and futile attempts to save her career.
Scientists who commit fraud on such a massive scale as Sezen are probably unsalvageable.  We can't realistically expect to reform them or assume they will respond to reason.  Our only hope is to prevent these psychopaths from doing serious damage.  Now that the investigation is over, the biggest question in the wake of Sezen's rampage of falsification is not "why did she do it?" but "how did the problem get so big?"  It is at this point that our focus shifts to her advisor, Professor Dalibor Sames. 
I think any analysis of Sames must begin by addressing—and largely, dismissing—two of the foulest rumors that have wafted out of Morningside Heights.  First, to my knowledge, there is no evidence that Sames actively participated in the fabrication of data—whether by doing it, ordering it, or knowing that it was done. Second, to my knowledge, there is no compelling evidence that Sames and Sezen were ever involved in a romantic relationship.  Such a relationship would probably have fallen under the scope of the school's investigation, yet no (non-redacted) comments on the matter appeared in the Columbia Report.  This is just conjecture, but it seems like the romance rumor could have easily arisen out of the idea that Sezen was a "golden child" who was treated so well by Sames that "something must have been going on between them."  Regardless, I am excluding the existence of such a relationship from the present analysis.
Now, where do we begin?
I am sympathetic to the weight of responsibility that advisors bear when it comes to policing their laboratories.  It is never fun to be the bad guy, and it is especially difficult to question the motives of colleagues who are working behind the scenes to advance your career.  Nonetheless, quality control is an important part of the job of research advisors, and they can't escape this chore just because it is thankless.  Would you employ a janitor who did a great job cleaning offices and hallways but refused to clean bathrooms?  No.
I also realize that ferreting scientific misconduct out of your laboratory can, in many cases, be a very difficult task.  Some people are especially adept at deception, and while we expect advisors to remain vigilant, they can't be omnipresent and we don't want them micromanaging their students.  Any response by an advisor to a case of scientific misconduct must be judged in the context of how well the deception was hidden.
And this is exactly why so many people are outraged at Sames: the deception was not particularly well hidden and he responded to it poorly.  Sezen joined the Sames laboratory in December 2000, and by the end of 2002, she had published her first paper with fabricated data.  At this point in the story, I expect a sizable percentage of the community wouldn't find any serious fault with Sames.  This one paper doesn't constitute an enormous body of fraudulent work, and Sezen probably talked a good game to disguise her fabrication from Sames well.
On the other hand, the counterargument that Sames was at fault from the very beginning is also compelling.  It is reasonably clear that Sames did not conduct rigorous quality control of the work in his lab.  By all accounts, Sezen's notebooks contained garbage, so he must not have looked at them carefully.  Sames must also not have had someone else verify Sezen's new chemistry independently.  (If this safeguard had been in place, it would have been mentioned in the investigatory report.)  Before you start crying that such an expectation is absurd, consider that these reactions are very straightforward and don't require complex intermediates.  Verification of the procedures, presumably, would have been relatively painless.  One should also consider that at the time, Sames was an assistant professor not far removed from an exceptional career at the bench; he could have easily run these reactions himself if he had wanted.  It doesn't seem like he did.
If just that one bogus paper were published, I don't think any school could take action against Sames because there is no accepted practice in the synthetic community for what advisors should do before reporting new methods.  Some advisors look through their students' notebooks; most don't.  Some advisors inspect their students' NMR spectra; most don't.  Some advisors have other lab members verify novel reactions; most don't.  Unfortunately, Sames' troubles don't boil down to one instance of negligence, but a sustained atmosphere of negligence that allowed the situation to explode in magnitude over the course of three years.
Several of Sezen's labmates reported difficulty reproducing the results of her first paper even before its publication in JACS.  Over the next three years, multiple students within the lab continued to report serious problems to Sames with regard to getting the chemistry to work.  Outside Columbia, scientists contacted Sames to report similar trouble.  Shockingly, instead of refocusing on the original set of reactions to nail-down a solid, reproducible procedure and bring an end to the concerns, Sames went on to publish *five* new papers with Sezen as first author, each reporting more new reactions that also could not be reproduced.
Of course, Sames had plenty to gain by doing so.  He was an assistant professor until his promotion in 2003, and like all young professors, he needed high-impact papers to advance his career and assist in winning grants.  When faced with the choice of slogging through the mud of the published chemistry or moving on to publish new work, Sames chose the latter.
The concerns raised to Sames went beyond the finicky nature of the reactions. The Columbia Report documents a number of instances where Sames was specifically informed of concerns with Sezen's character.  In December 2003, a student told Sames that not only was she unable to reproduce Sezen's work, but that Sezen was behaving oddly in that she kept changing her instructions regarding how to run the reactions.  These concerns were later echoed by another labmate who did not want to publish one of Sezen's reactions in his paper unless he was able to reproduce it.  Sames was blind to these alarm bells—or chose to ignore them—for three full years.  Only in July 2005, when he was presented with the results of the infamous sting operation, did Sames actively move against Sezen's misconduct.  At this point, his hand was all but forced; how could he not act? 
Perhaps the most troubling aspect of all is that Sames dismissed multiple students from his lab, in part, for their inability to reproduce Sezen's published work:
The Committee finds that Dr. Sezen's actions had a significant impact on other researchers both within and outside Columbia University.  As discussed above, researchers made substantial and futile efforts, with consequent loss of time and expenditure of resources, to reproduce and extend Dr. Sezen's research results.  Two graduate students, ♦♦♦♦♦♦♦♦♦♦♦ were asked by ♦♦♦♦♦♦♦♦♦♦♦ to leave his group at the beginning of the third year of their graduate study and one graduate student, ♦♦♦♦♦♦♦♦♦♦♦ decided to leave the ♦♦♦♦♦♦♦♦♦♦♦ after passing the second-year qualifying examination.   Each of these students spent much time unsuccessfully trying to reproduce and extend Dr. Sezen's work.  ♦♦♦♦♦♦♦♦♦♦♦ and ♦♦♦♦♦♦♦♦♦♦♦ have differing recollections as to why the students were either asked to leave or voluntarily left his group.  The students believe that their lack of success with Dr. Sezen's chemistry was a major factor, while ♦♦♦♦♦♦♦♦♦♦♦ says that other factors were determinative.  The Committee is not charged to resolve these differing recollections and opinions, but it believes that the wasted time and effort, coupled with the onus of not being able to reproduce the work, had severe negative impacts on the graduate careers of these students.
There are several reasons this section of the Columbia Report is particularly damning for Sames:
1.  Sames appears to punish several innocent students while allowing the guilty one to run wild.
2.  The action confirms that Sames knew that Sezen's work could not be reproduced by several chemists in his own lab.
3.  The action suggests that rather than respond to the gravity of the irreproducibility and investigate it, Sames dismissed students from his lab (and in doing so, essentially silenced them).
4.  The fact that the Committee explicitly states that they were not charged with deciding whether Sames fired these students because of their inability to reproduce Sezen's results raises a very important issue: while Sezen's role in this scandal was investigated, we do not know whether Sames has been investigated.  Furthermore, it is noteworthy that this investigation was launched as a result of a complaint by Sames against Sezen.  Did Sames' role as Complainant protect him from subsequent investigation?
Unfortunately, Sames negligence was not limited to Sezen's graduate career.  Even after Sezen graduated, Sames continued to make questionable decisions:
Sames's actions may have compromised the integrity of the investigation.  The Columbia Report notes that in the wake of the "trap" that ensnared Sezen, Sames launched his own investigation in which he and others in the lab looked through her notebooks and data that had been left behind following Sezen's thesis defense.  Who knows what harm might have been done in this process?  Evidence might have been compromised or lost by the people not trained in proper investigative techniques.  Furthermore, when Sezen returned to the lab, she had to have known what was going on because her research materials were strewn all over the place.  When she returned, could she have disposed of evidence before anyone knew it was missing?  Sames first move in July should have been to notify the administration at Columbia so Sezen's records (and his) would be sequestered.  Unfortunately, this did not occur until April 2006, a fact lamented by the investigatory committee.
Sames published correction notes under Sezen's name without her permission.  Sames published addition/correction notices in JACS on 1 March 2006 to retract two papers and correct a third.  These corrections notes are published with Sezen as the first author, however, there is solid evidence that Sezen had nothing to do with writing them as: (i) she insisted publically her results were solid, (ii) a footnote in the Columbia Report says Sames only notified Sezen of the retractions on 26 March 2006, and (iii) following publication of the retractions, JACS altered the original wording to reflect that they were being made by the corresponding author. 
We know how Sezen has been punished, but what of Sames?  Sezen is (rightly) going to lose her Ph.D. because it was based on fabricated data.  Can Sames keep his job given his gross record of sustained negligence and the fact that a portion of Sezen's work almost certainly factored in to Columbia's decision to award him tenure in 2003?
The answer is yes, apparently, because it has been six years since Sezen was exposed and Sames doesn't appear to be going anywhere.  While we don't know how Columbia has punished Sames—if at all—we do know several punishments Sames has escaped.  He still has his job at Columbia.  He still has tenure.  He still is allowed to run his own research lab.  He still receives federal funding.  He is still allowed to publish in JACS and seemingly was never suspended from doing so.  Finally, he has evaded the vast majority of the acrimony surrounding the case.  Somewhere between 2005 and 2011, the beautiful work of Sames became the horrible work of Sezen.  How is it that a professor can be given the lionshare of credit for a body of good work when published, yet escape the lionshare of the blame when the work is proven fraudulent?
It is interesting to note that on 3 February 2006—right in the middle of the Sezen investigation—Columbia's faculty altered its policy on scientific misconduct.  In this change, the following passage was completely deleted from the old policy:
III. Research

A climate must be maintained at the University where creativity and productivity in research are promoted in an atmosphere of high ethical standards. It is essential that the integrity of research be maintained at all times, since long-standing, often irreversible damage can result from breach of academic commitment to truth in investigative activities. Misconduct in research is herein defined as gross lack of integrity in conducting basic or clinical investigations involving dishonesty, knowing misrepresentation of data, and/or violation of accepted standards. Academic misconduct or fraud can destroy public trust in the academic community as a whole and in our own institution in particular; it can shatter individual careers; it can undermine sensitive relationships between investigators, students, and the public.

In modern collaborative research, the implications of academic misconduct or fraud go far beyond the individual; they also affect collaborators whose own work has been committed to objective search for truth. The specter of guilt by association may lurk in the background for many years to come. Therefore, joint authorship requires joint responsibility; each author claiming credit for the entire work must also be aware of joint discredit. Investigators in collaborative research projects each must make reasonable and periodic inquiry as to the integrity of and processes involved in gathering and evaluating data. It should be understood that overall responsibility for the integrity of collaborative research rests with the principal investigator. Senior investigators cannot be allowed to escape the consequences of the discovery of misconduct or fraud committed under their supervision.

Every member of the faculty has a duty to respond promptly to any well-founded suspicion of academic misconduct or fraud. Allegations must be made with caution; nevertheless, the results of long-standing misconduct or fraud are so devastating that potential irregularities must be brought promptly to the attention of the proper authorities. At the same time, the rights of those whose research procedures or results are in question from the standpoint of possible falsification or adulteration must be carefully protected while a careful and fair investigation is being carried out.
That was the policy in effect throughout the entirety of Sezen's rampage, but in 2006, a Columbia spokeswoman said that the new policy (without the wording above) would be used to investigate the case:
University spokeswoman Susan Brown noted that Sames has responsibility as senior author for the retracted papers. She also noted that he had finalized the retractions in February and that they were officially printed in the Journal on March 8.

Brown commented that the specifics of the investigation into the retractions are being kept confidential in order to facilitate the process and protect those involved.

In light of the changes to the Columbia research misconduct policy that the University Senate passed on Feb. 3 of this year, she commented that, "If misconduct is an issue … regardless of when the events happened, they will be dealt with under the new policy." She added, however, that while the investigation into the Sames case and the revisions to the research misconduct policy overlapped in their time frame, they were completely separate events.
However, this statement stands in stark contrast to what is written in the Columbia Report on the investigation of Sezen:
Columbia University adopted its new Institutional Policy on Misconduct in Research ("Misconduct Policy") in February, 2006.  The Misconduct Policy closely tracks the Federal Policy on Research Misconduct of the Office of Science and Technology Policy.  Because the alleged misconduct occurred before the effective date of the new Misconduct Policy, the Committee applied the definition of research misconduct that was in effect when the alleged misconduct occurred…
Apparently, there is a double standard when it comes to judging students and professors.  I guess that shouldn't surprise anyone.  Apparently, students should be fired for failure to replicate fictitious results, but professors are to be rewarded with tenure for being so grossly negligent as to oversee the greatest case of scientific misconduct in the history of organic chemistry.  The fact that Sames has retained his position and is still in charge of an independent research group speaks volumes about the institutional ethics of Columbia University.
Where is the justice?
In Part IV of The Sezen Files, we'll look at some of the lessons and questions the scandal has raised about lab management and the culture of academic research:
How can scientific misconduct be prevented?
What quality control measures should be expected of advisors?
What sort of accountability should be expected of advisors?  How much negligence is the scientific community willing to accept from an advisor?  How should professors be punished for negligence?
Should taxpayers be angry about the Sames-Sezen scandal?