The Sezen Files – Part II: Unraveling the Fabrication
July 8th, 2011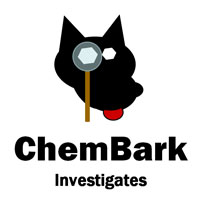 In July of 2005, most people would have viewed Bengu Sezen as a promising young star of organic chemistry.  She had finished her Ph.D. at Columbia in less than five years, published several high-impact papers in the hot area of C–H activation, and secured a postdoctoral position at Stanford in the laboratory of esteemed chemist Chaitan Khosla.  But Bengu Sezen's Ph.D. defense was not just the latest mountain conquered in her ostensibly stellar career…it was the beginning of her career's end.
Sezen began grad school in August of 2000, and by the time she was done in 2005, she had produced six first-author papers.  It had long been known within the Sames Lab—and in the world of C–H activation research—that the chemistry developed by Sezen and Sames had issues.  Chemists were having trouble reproducing the results as early as the summer of 2002.  Sames had been contacted by several groups outside Columbia who could not get the reactions to work, and inside the Sames Lab, many students were having problems launching spin-off projects.  In response to these troubles, Sames directed Sezen to provide guidance to those who made outside inquiries, and she assisted her labmates in running their reactions.  Even with Sezen's assistance, the results were inconsistent.  The most charitable assessment of the body of work was that the reactions were finicky or "sensitive" (to the conditions).
The gravity of the situation peaked in July of 2005, when Sezen defended her thesis and was going to leave campus for good.  After her departure, the other students in the Sames Lab would be forced to fend for themselves; Sezen would no longer be present to provide assistance.  To say that the stakes for the remaining researchers were high is an understatement.  Sames had previously dismissed students from his lab, in part, for their inability to reproduce Sezen's published, peer-reviewed work.
It was at this time that one astute labmate noticed that the reactions only produced an appreciable quantity of product when Sezen had access to the laboratory in private.  Operating on the assumption that she might have been tampering with the reactions, the labmate set up dual copies of a run-of-the-mill example of Sezen's chemistry, the conversion of imidazole to phenylimidazole.
At least, that is what the labmate told Sezen.  What he actually did was to set up one reaction with imidazole as the starting material and the other with N-methylimidazole.  The next day, when the reactions were worked up, the product expected of (plain) imidazole was present in both flasks.  The methyl label had vanished from the other substrate…a result that could only be explained by sabotage.
The results of the "trap" were relayed to Sames, who initiated a more thorough (but informal) "in-house" investigation.  The lab poured through her notebooks (aptly named "BS-I" through "BS-XI") and her electronic data.  It was soon discovered that these documents contained very little information that made sense.  The reactions she appeared to run were reported in *very* scant detail, which was particularly odd for reactions that were supposedly as finicky to the conditions as hers.  The last date written in her notebook was 9 June 2003. 
During the informal investigation by Sames, someone in the survey team stumbled across spectra belonging to Sezen that had been altered with White-Out.  The altered spectra had also appeared in one of Sezen's publications.  This was the springboard for a more thorough investigation of her NMR data.
It was soon discovered that Sezen never even had her own NMR account at Columbia.  She also had not placed orders for all of the combustion/elemental analyses she reported.  She did collect some NMR spectra: she signed the log book of various instruments and appeared to use the NMR accounts of departed researchers. 
In the analysis of the accounts that Sezen is believed to have used, several series of files were discovered that essentially showed (step-by-step) how she fabricated NMR spectra for some of her compounds.  The process went as follows for her 1H NMR spectra:  she started with a peak corresponding to methylene chloride, then to insert new peaks in her spectrum, she shifted and scaled the methylene chloride peak and added it to the parent spectrum using the instrument's proprietary software.  Aside from the intermediate files that were found that essentially show the step-by-step process of the fabrications, a second tell-tale sign was that all of the signals had satellite peaks that corresponded to the JCH coupling constant specific to methylene chloride of 177 Hz.  She appears to have done the same with her 31P NMR spectra by cutting-and-pasting a peak corresponding to triphenylphosphine.
Sames provided a draft report of his findings to Columbia in August 2005, and a formal complaint was launched against Sezen in a memorandum on 7 November 2005.  In the meantime, Sames contacted Chaitan Khosla and her postdoctoral appointment was put on hold.  The preliminary inquiry was finished on 16 February 2006, when a final report was submitted to Columbia's Dean of the Graduate School of Arts and Sciences.  Sames retracted his first set of papers from JACS on 1 March 2006.
Sezen's defense was predicated on a strategy of long periods in duck-and-cover mode (avoiding the investigation), interspersed with short bursts of attacks.  In the period following her departure from Columbia until the scandal broke publically, she generally avoided answering e-mails and Columbia did not have a physical address where it could send her documents.  Sezen appeared to hand-deliver a written letter to Columbia in January.
When the retractions were posted in March 2005, Sezen came out of hiding to make public statements to the media in emphatic defense of her work.  She also said she first learned of the retractions after they had been published—a claim that may have some degree of veracity as JACS/Sames altered the wording of the retractions later that month.
Following the public blow-up of the story, Sezen started acknowledging (to Columbia) the fact that an investigation existed.  She acknowledged receipt of the Inquiry Report on 27 March 2006.  On 19 May 2006, she provided comments on the report and (astonishingly) launched a counter-claim that alleged her accusers fraudulently claimed they could not reproduce her work in a campaign to discredit her and steal her results.
After ducking attempts by Columbia to get her to submit to an interview in the summer of 2006, that August, she contacted Science, Nature, and the New York Times with complaints about Columbia's handling of the investigation.  She also spammed these complaints to scores of professors at the nation's top chemistry departments.   ChemBark saw—but never reported—one such e-mail sent to a Harvard professor in 2006.
Apparently eager to get to the bottom of the story and put the investigation to rest, Columbia went out of its way to provide Sezen with materials to review regarding the investigation.  It even retained the services of a law firm in Europe to provide a place for her to receive and review thousands of pages of documents.  Eventually, after several on-again/off-again cycles of interacting with the investigation committee—she claimed visa issues prevented her from returning to New York and she repeatedly called off telephone interviews—Sezen submitted to a telephone interview on 6 October 2006.
It is unclear when, exactly, Sezen mounted the defenses listed below, but her story included:
She denied that she had enrolled in a (second) Ph.D. program at the University of Heidelberg, then later recanted this denial.
She denied ever using the NMR accounts of departed researchers at Columbia.  She claimed her NMR account had the user name "bengu".  The NMR facility manager reported no such account ever existed.
Regarding the missing data for her experiments, she claimed to maintain a supplementary set of notebooks with the details of her procedures.  (Who knows what information she thought worthy of putting in her eleven "real" notebooks?)  Similarly, she had supplementary binders of spectra that were not in Columbia's possession.
She claimed that a company named "Duha Chemisches Katalyse-Labor" (a.k.a. "Duha") successfully reproduced her work.  An official at the company named Ralf Decter sent Columbia an electronic message to verify Sezen's claim.  The problem…the IP address of the computer that sent the message traced to the University of Heidelberg (where Sezen was studying in 2006).  An official at Duha (perhaps also Decter…the name was redacted) also sent a written letter to Columbia.  Columbia contacted the business located at the address on the Duha letterhead, and the person who responded said that he neither knew of Ralf Decter nor a company named "Duha".  These entities were adjudged by the investigation committee to be fictitious.
Similarly, in what was perhaps an attempt to scare Columbia, Sezen claimed in January 2006 she had retained the services of a lawyer named M. Atkas.  M. Atkas wrote a memo to Columbia in February 2006.  Columbia could not contact Mr. Atkas and a search revealed no lawyer by that name (or his business, "Barrington Law Firm") to exist.
Sezen claimed that purchase requisitions did not exist for many of her combustion analyses because she obtained them in free trials.  Columbia could find no vendors who offered free trials for elemental analyses.
Unsurprisingly, the full investigation by Columbia found Sezen's defenses not to be credible.  Its final report enumerated many specific instances of plagiarism and fabrication (mainly spectra and elemental analyses) in great detail.  This report formed the basis of a similar report tied to the investigation of Sezen by the Office of Research Integrity.  In November 2010, the ORI cited 21 specific instances of misconduct in suspending Sezen from receiving federal funding for five years.  While Columbia stated last year it was moving to revoke her degree, it is unclear whether this has happened.
Up Next… The Sezen Files, Part III: And What of Sames?
The Columbia Report verifies ChemBark's long-held claims that Professor Dalibor Sames dismissed students from his lab for failure to reproduce Sezen's fraudulent work.  How has Sames managed to escape the fire?