The Sezen Files – Part I: New Documents
July 7th, 2011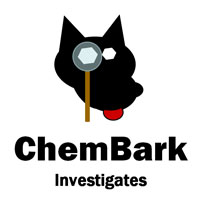 Now that C&EN has blown the cover off of this story, I am rushing these posts to press.  I'm not sure when the next installment is coming; there is a ton of information to process.
ChemBark is now in possession of 167 pages of information directly pertinent to the finding of scientific misconduct against Dr. Bengu Sezen (formerly) of Columbia University.  The files relate to investigations conducted by both Columbia University (CU) and the Office of Research Integrity (ORI) in the United States Department of Health and Human Services (DHHS).  In November 2010, ORI announced its finding that Sezen was responsible for 21 instances of scientific misconduct, and the organization subsequently barred her from receiving federal funding for five years.
The documents were obtained by ChemBark via a Freedom of Information Act (FOIA) request submitted on 29 November 2010.  The documents were finally sent on 22 June 2011—over six months past the date of the original request, but a mere two days after ChemBark mailed a friendly reminder to DHHS by U.S. Certified Mail.
The files have been heavily redacted by Carol Maloney, who is Director of the Division of FOIA Services at DHHS.  Very few names other than that of Dr. Sezen remain in the documents, including only one single instance of Dalibor Sames (Sezen's advisor at Columbia and co-author of several retracted papers).  In making her redactions, Maloney asserted FOIA exemptions (b)(6) and (b)(7)(c), which are intended to protect the personal privacy of parties involved in the investigation.  Statements within these 167 pages of documents allude to the existence of more than 10,000 pages of documents related to the investigation.  While the set of documents obtained by ChemBark has been heavily redacted and only represents a small sample size of the body of documents that exist, the information contained in them paints a vivid picture of what was unquestionably a sustained rampage of data fabrication by Sezen, and later, an equally egregious campaign by her to avoid punishment.  The depth of the deception and its tragic consequences are manifest within the investigatory record, and at times, the machinations of Sezen seem so far-fetched and desperate as to be comedic.
In this series of posts, ChemBark will go through the details of the case most pertinent to the chemical community.  The purpose of this endeavor is to inform the community of the details of the case with an eye on analyzing what transpired and learning from it.  Fabrication of data might be the most heinous crime that can be perpetrated against science, and while "negative" stories like this one often paint our field in a bad light, we cannot afford to ignore them.  Almost six years have passed since the first reports of key details about this case were published on the predecessor to ChemBark.  Unfortunately, the coverage provided by traditional outlets for scientific news has been superficial and woefully inadequate.  It has obviously taken an extraordinary amount of time to uncover the details of the investigation, but a few delayed blog posts are better than nothing.  I have long maintained in previous coverage of this story that there is plenty for the chemical community to learn from this case, and these documents verify that.
Associated Documents
3 December 2010 – Acknowledgment of receipt of ChemBark's FOIA request
8 December 2010 – Denial of ChemBark's request for expedited processing
20 June 2011 – Follow-up letter to DHHS FOIA Office
22 June 2011 – Cover letter from DHHS with Bengu Sezen Investigation FOIA Materials
22 June 2011 – FOIA Materials for Bengu Sezen Investigation
Upcoming:
The Sezen Files – Part II: Unraveling the Fabrication
The Sezen Files – Part III: And What of Sames?
The Sezen Files – Part IV: Lessons and Lingering Questions
The Sezen Files – Part V: Wrap Up