Working Alone in Lab
June 30th, 2011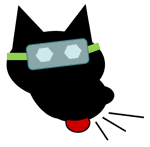 Should the practice of working alone in lab be treated as anathema?  You'd think so after reading through the comment threads regarding this weekend's accident at Boston College.
She was working alone, you say?!  Crikey!  How could this possibly be allowed to happen?!  I am outraged!!
People in academic chemistry labs work alone all the time.  While this observation by itself does not mean the practice is a good idea, it does make me wonder why so many of you seem so surprised.
Well, Paul…putting aside the fact that the practice is common, do you think working alone in lab is a bad idea?
The question seems strange when worded like that, so I'll take the scenic route in answering it.  I think the practice of working alone in lab is similar to driving your car in the rain.  While I'd prefer not to have to drive in the rain, if I choose to stay home, nothing is going to get done.  And while bad weather can exacerbate an accident, I would not label driving in the rain as inherently "unsafe".  If it is raining outside when you need to go somewhere, chances are you are going to drive in the rain and get on with your life.  If no one is around your lab when you want to work, chances are you are going to keep working.   
There might be another valid analogy with personal protective equipment.  Insisting that people work in groups might be considered akin to insisting that everyone work in bunny suits.  Are you safer working in a bunny suit?  Perhaps, but it can definitely be a hassle for the (little?) value it adds to your general safety.
The major risk of working alone is simple: should an accident occur in which one person becomes incapacitated or in need of assistance, no one else will be present to help.  This is a valid criticism and I think it is never a bad idea to have people around.  While I understand the reasoning behind not wanting researchers to experiment alone in lab, I do not endorse the wholesale idea that the practice should be banned.
I've got no major problem with working alone, so long as the person doing so uses good judgment in deciding what type of work is reasonable in these situations.  When alone, it is prudent to limit yourself to experiments that don't require especially hazardous reagents, dangerous conditions, or large scales.  That said, I don't think there are any black-and-white rules you can institute.  Experience should also enter the analysis; you don't want to try something dodgy for the first time when you are alone.
There are a bunch of other questions that can arise with respect to any outright ban of working alone.  First off, what counts as "alone"?  The institutional policies I've come across aren't specific.  Must the researchers working be located in the same bay?  The same room?  Same floor?  Same building?
And what if your companion goes to his office to check e-mail?  Or down the hall to use the restroom?  Should work then stop?  For what duration can a person be left alone before she has to stop working?  Need the companion be a chemist, or will anyone suffice?
Also, what is considered "working"?  If I am pulling data from a computer in the lab, need someone else be present?  What if I am collecting an NMR spectrum?  Should someone else be in the room with me?
I don't have good answers to these questions, but again, I really don't care too much because it doesn't change my bottom line.  What do I care if someone is running a routine dump-and-stir reaction on a Sunday morning?  The lion-share of the risk is being assumed by the researcher who has made a conscious decision to work alone, and I think that risk is minimal and reasonable in most situations.  Again, the use of particularly nasty reagents or conditions is a different story, because there is added potential for injury and damage beyond the person who is working alone. 
All of this said, the situation can boil down to a black-and-white issue in that I believe researchers should be obligated to abide by the rules of their institutions.  If your advisor, school, or company bans working alone, you shouldn't.  It's that simple.  If you don't know what "counts" as working alone, you ask before trying anything.
Given the comments over the past week, I expect a lot of you to disagree.  Fire away…