Now Accepting Nominations for the 2010 Chemmys
December 18th, 2010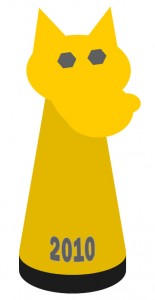 I'm resurrecting the Chemmy Awards from the old site, but this year I actually plan to finish what I started.  In order to keep things simple, the categories will be as follows:
Outstanding Achievement/Paper in Organic or Biological Chemistry
Outstanding Achievement/Paper in Physical, Materials, or Analytical Chemistry
News Story of the Year
Chemical Hero(ine) of the Year
Chemical Villain of the Year
Accident of the Year
Please use the comments to make nominations.  The award winners will be announced in the first week of January.